Year 7 settling in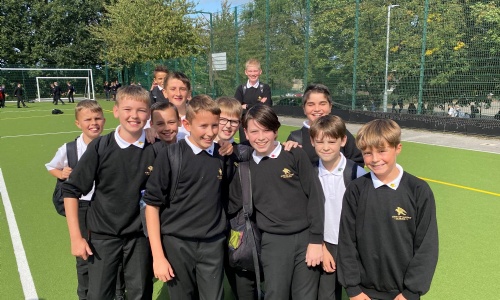 Thursday afternoon marked the completion of the first run through of the timetable and I have to say that Y7 have done a marvellous job of working out where they need to be and getting there on time.
It will take at least one more run through though for many to be absolutely sure so please don't worry if you don't think everything is in place yet. They are looking smart and conducting themselves well in lessons. Several staff have commented on the excellent manners shown and it has been a sheer delight wandering around the canteen and turtle at lunchtimes chatting to students.
There has been a lot of information for the students to process and new ways of working to learn. The tutors are supporting their groups each morning to help them feel confident in what they need to do. Other the course of the next couple of weeks your child's tutor should be giving you a call to have a chat about how things are going so please do let them know if you have any concerns or feedback you would like to share and as Mr Skipp said last week, do contact any of the class teachers or tutors by email if you wish to discuss any matters.
This week staff have frequently been picking up PE bags, jumpers, water bottles etc that have accidently been left behind. These are not always named which can make it tricky getting them back to the owners. Please do try to make sure all belongings are labelled.
Mr Rhodes' assembly this week was about looking ahead so now would be a good time for Year 7 students to think about the steps they want to take to continue making this year a great year!
Keep up the good work.
The Year 7 Team