Book of the Week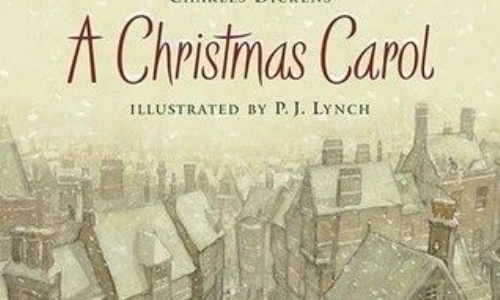 A Christmas Carol by Charles Dickens
'If I had my way, every idiot who goes around with Merry Christmas on his lips, would be boiled with his own pudding, and buried with a stake of holly through his heart. Merry Christmas? Bah humbug!'

To bitter, miserable Ebenezer Scrooge, Christmas is just another day. All that changes when the ghost of his long-dead business partner appears. The story of Ebenezer Scrooge opens on a Christmas Eve as cold as Scrooge's own heart. That night, he receives three ghostly visitors: the terrifying spirits of Christmas Past, Present, and Yet to Come. Each takes him on a heart-stopping journey, yielding glimpses of Tiny Tim and Bob Cratchit, the horrifying spectres of Want and Ignorance, even Scrooge's painfully hopeful younger self. Will Scrooge's heart be opened? Can he reverse the miserable future he is forced to see?

I think most students have watched the Muppet Christmas Carol (one of my favourite Christmas movies!) but most have not read the book by Charles Dickens. A Christmas Carol captures the heart of the holidays like no other novel.
Happy Reading!
Mrs Bruton