AR Sucesses & Our First Word Millionaire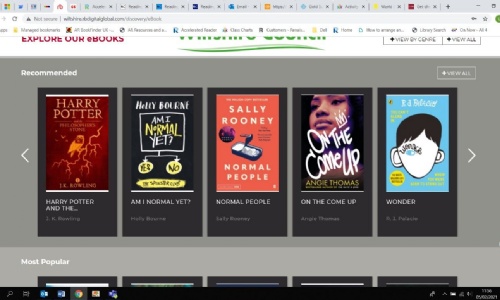 Even though we are not all in school, we have had some real super readers and super quizzers this term!
It has been lovely to see your names pop up when you have quizzed your books and great to receive all your emails about what you are reading. Some of you have used the click and collect service already so if you have run out of books, please remember you can always contact me and I'll help you out. The best way to access eBooks and audiobooks for free is to join Trowbridge library. It is very easy to join, it is totally free and you can join online. Please click on the link below where you will find more information and a link to join. https://www.wiltshire.gov.uk/libraries-ebooks.
Here are some of the books currently available as eBooks or audiobooks:
One student in Y7 has become our first word millionaire this year: super work Charlotte W in 7H! She has read 1,057,422 words since September. Well done!
Charlotte is followed on the most words read top list by Lucy 7H, Erin 7B, Kyle 7E, Anabelle 7H, Xavier 7A, Eleanor 7D, Wes 7B, Megan 7B and Ewan 7F.
The most quizzes passed list is topped by Jan 7F followed by Charlotte 7H, Kyle 7E, Lucy 7H, Erin 7B, Stacey 7I, Lills, 7I, Leighton 7B, Isabella 7E and Anabelle 7H.
The year 8 most words read list is topped by a student who doesn't even have AR on her timetable but she makes sure she keeps reading and quizzing! Well done Ola 8A! You are a star! She is followed by Olivia 8A, Grace 8E, Rhyley 8E, Katie 8E, Emily 8H, Mason 8H, Katie 8G, Ryder 8G and Aimee 8A.
The most quizzes passed list is topped by David 8B followed by Jack 8B, Ola 8A, Harry 8D, Samara 8A, Charlie 8G, Katie 8G, Ruby 8F, Aimee 8A and Dillon 8E.
Well done to you all!

After half term I will let you know all about World Book Day this year and how you can get a book for free!
Have a lovely break!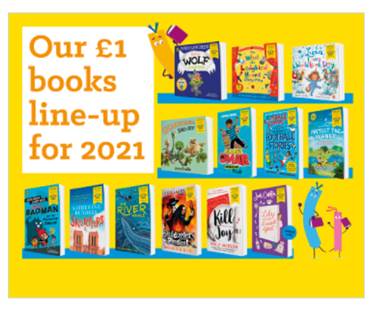 Mrs Bruton