Horrible History JOG Style
Over 120 Year 7 pupils participated in the annual John of Gaunt School "Living History Day" on Wednesday 5 May.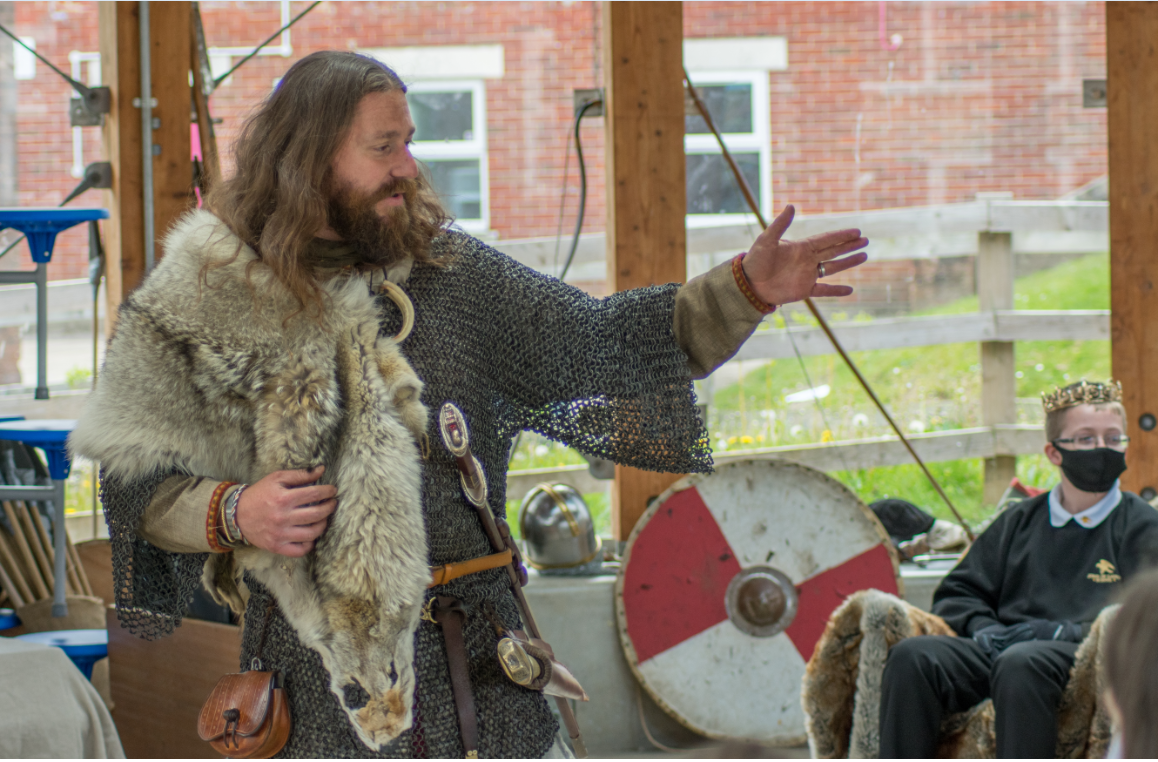 The students learned the story of the events leading up to the Battle of Hastings in October 1066. They role-played the key events in the story of Harold Godwinson, England's last Saxon king and Duke William of Normandy which ended with the defeat of the Saxons and William becoming the new King of England.
They handled artefacts including swords, helmets, Halberks and battle-axes and then started on some battle training.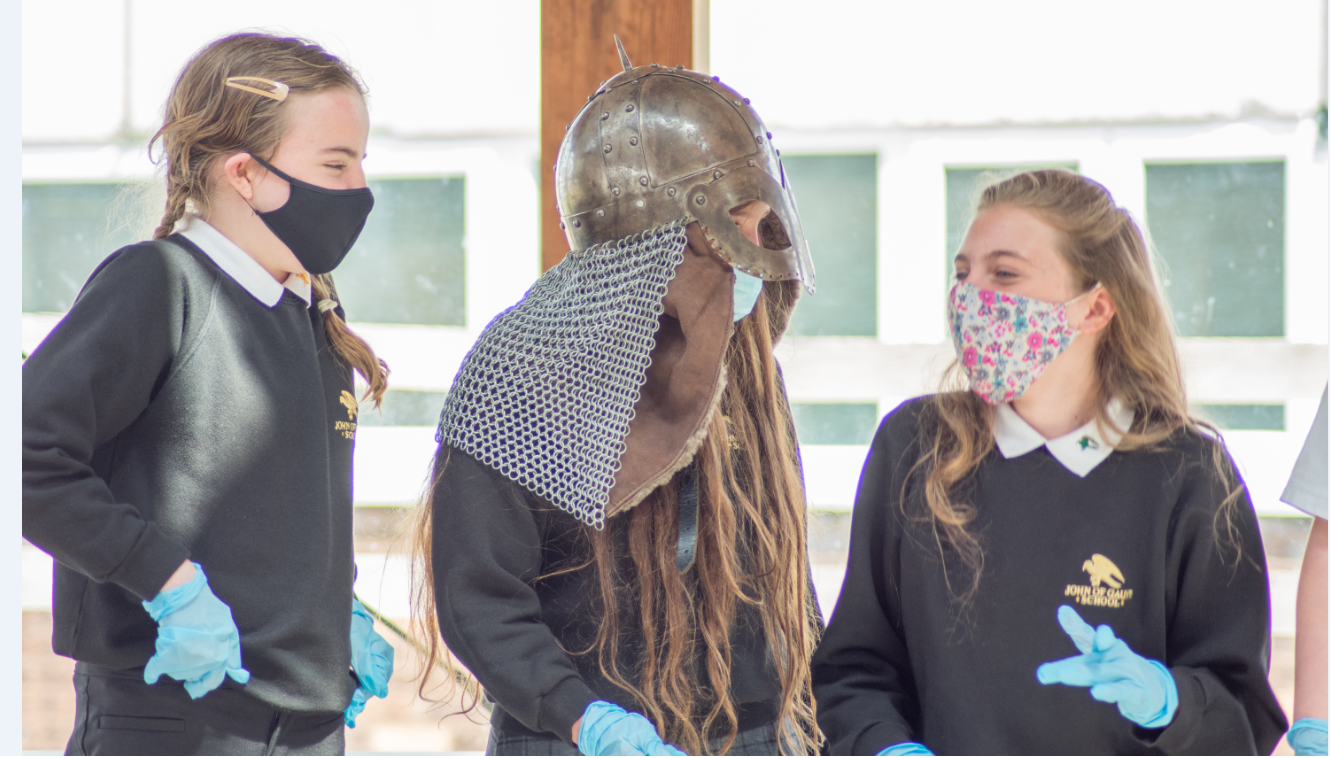 As new recruits to the Saxon army the students learned how to create the famous Saxon shield wall and how to handle their spear. As the Normans charged the shield wall the students held firm and repelled the enemy attack.
Two days later a similar number of Year 8 pupils were recruited into the Royalist forces fighting the Parliamentarians in the Civil War. These recruits learned pike drill and how to fire a musket and load and fire a canon at the Royalist encampment on the school field. They were put through their paces by a sergeant and learned the importance of a tight formation and how to withstand a cavalry attack.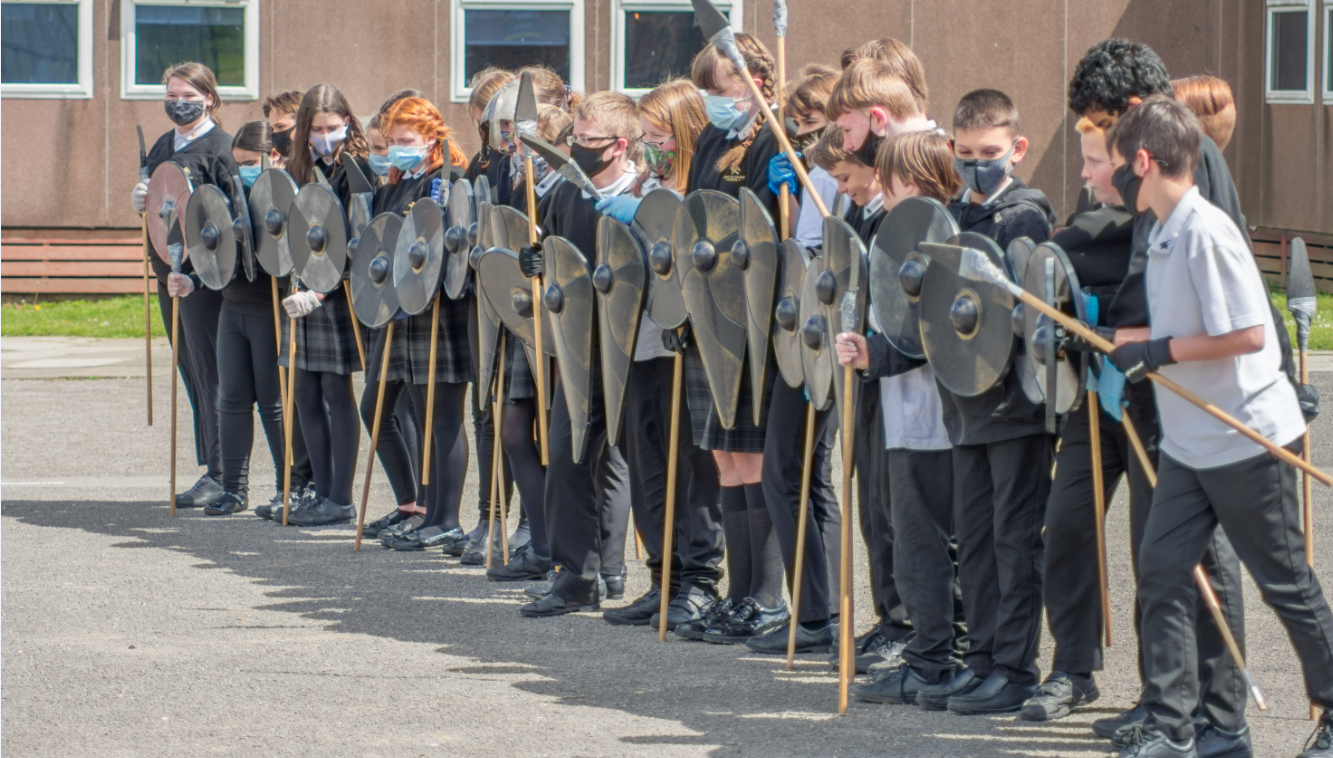 Both events were organised in conjunction with Oxenwood Outdoor Education centre who provided the professional re-enactor and all the weaponry.
The day provided an enrichment opportunity for Year 7 and 8 students who had been studying the events of 1066 and the Civil War 1642-49 and how these shaped our island's history. An event like this really brings History alive as the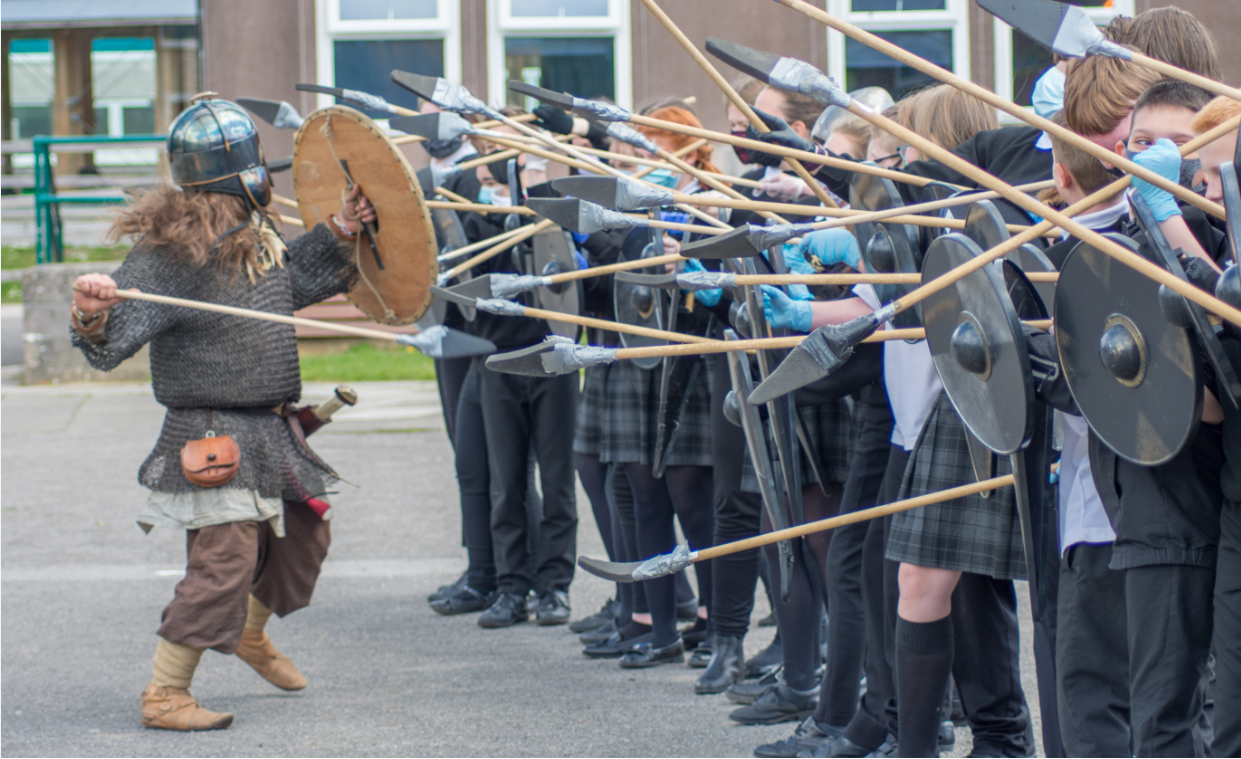 students don't just learn about events but experience them.
It's the next best thing to having a time machine!
Looking forward to next year,
Ms Davison
Head of History