Supporting careers education, information, advice and guidance at JoG

Find Your Way
A free, online e-mentoring programme which gives you the chance to receive personalised 1:1 support as you make important decisions about your plans for when you leave school or college.
It is aimed at academically-able Year 11 and 12 students who are considering applying to study at university.
It will run for 6 weeks from 21 July to 7 September - Application deadline is 17 July 2021.
Additional support is offered to all parents and carers of students on the programme.
Apply here Find Your Way
Bath Physics '21 – Saturday 10th July
A new conference for GCSE and A-Level students. Fully online with a variety of exciting talks and workshops.
You will also have the opportunity to discover the vital role of computing in astrophysics with our coding workshop.
There will be key topics on what you should know about studying physics at university, as well as potential career paths a degree in physics could take you on.
Register here Bath Physics 2021
Ask Bath
A free, online study/catch up support for students in years 10-13 – Available all year round.
Using an instant messaging system, you'll be matched with a current University of Bath student based on the subject you would like help with.
They'll be able to help with academic queries, questions about revision, homework and/or questions about what it is like to live and study at university. To get signed up and start accessing this fantastic support network, click here.
Supporting careers education, information, advice and guidance at JoG
CAREER of the WEEK!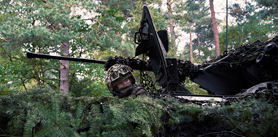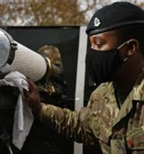 Armed Forces Day was last Sunday 26th June - What Inspires someone to serve?
Cpl Rachel Alice Wyatt - Royal Military Police JNCO
'To make the most of my life, to be a part every opportunity, to see the world and experience experiences like no other!'
SSgt John Lewis - Staff Support Assistant
'To add some discipline into my life and utilise my mathematical and mental ability as a Management Accountant in the Army.'
Lt Rebecca Jayne Hanks - Learning and Development Officer
'To have a career that involved developing others in an environment that also encouraged personal growth.'
Further Information:
Army Foundation College – Harrogate Discover a college experience like no other for 16- and 17-year-olds starting their career in the British Army. More
Apprenticeships Explore the 40+ apprenticeship schemes in the British Army,
from animal care to vehicle maintenance. More
Army Officer Scholarship Scheme Receive sponsorship through sixth form and university, before joining the Army in a leadership role. More
If any student would like to meet with an Army Recruiting Officer in school (currently via teams) please contact Alynch@jogschool.org to arrange.
Supporting careers education, information, advice and guidance at JoG
Apprenticeship Vacancies

Postal Apprentice Royal Mail
The Royal Mail are recruiting for the Trowbridge Delivery Office
Health Education England Bristol
Education Programme Coordinator Apprentice HEE
There are currently 18 Apprenticeships within a 5-mile radius of Trowbridge including:
Apprentice Pharmacy Assistant – Cohens Trowbridge
Apprentice Sales Adviser – New Look Trowbridge
Apprentice Nursery Nurse – Longscroft Children's Nursery
Apprentice Dental Nurse – The Health Centre Dental Practice BoA
Apprentice Chef – The Old Ham Holt
For more details and to search all vacancies visit: