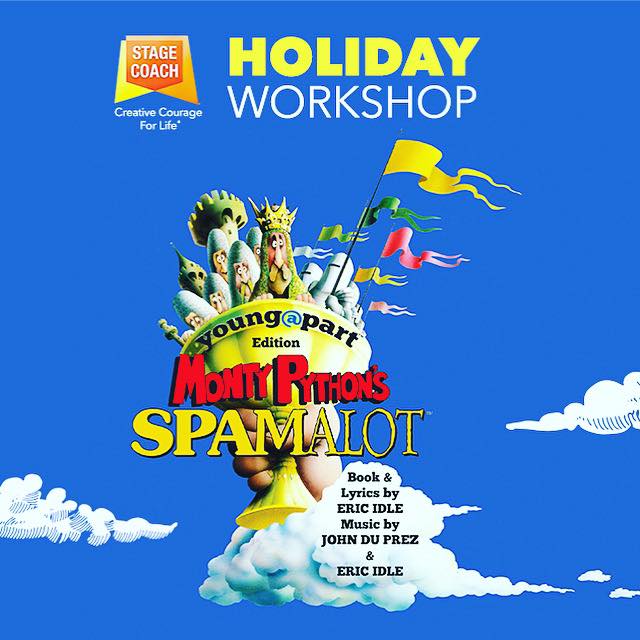 SUMMER HOLIDAY WORKSHOP
STAGECOACH TROWBRIDGE & FROME
THIS WILL BE A FEEL-GOOD, INTERACTIVE AND FUN WORKSHOP DESIGNED FOR 7-18 YEAR OLDS.
We are delighted to announce that we have the rights to perform Monty Python's hilarious musical SPAMALOT at our summer workshop.
Students will enjoy singing, dance and drama classes, split into age appropriate groups, working with like-minded young people.
The 5 days will build towards a Premiere Performance of SPAMALOT to family and friends on the last day. This is not to be missed! We cannot wait to bring joy and laughter to all the students through the power of the performing arts and working with this brilliant script!
We follow robust safety procedures and the wellbeing of the children will be our utmost priority.
Venue: The Clarendon Academy, Frome Road, Trowbridge, BA14 0DJ
Dates: 2nd-6th August | Times: 10am-4pm
Book or find more details: www.stagecoach.co.uk/trowbridge