Meteorites and Moon rock land at John of Gaunt
Students from John of Gaunt got their hands-on rare samples of moon rocks and meteorites during this week of science lessons which were truly out of this world.
Students and staff were encouraged to reach for the stars and learn more about the surrounding Universe during a week-long interactive experience of astronomy during Science, Astronomy and A-level lessons.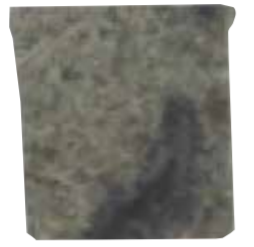 The samples ranged from a 1.2 billion-year-old piece of Mars rock reaching Earth via a meteorite striking Mars the broken chunks reaching Earth and passing through our atmosphere. A 4.3 billion-year-old nickel meteorite from a time near the creation of the Solar System that is nearly as old as Earth itself and will probably be the oldest substance they will ever hold.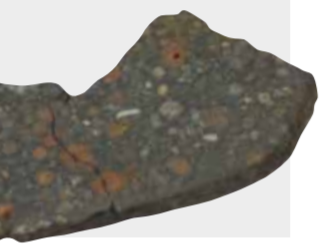 Carbonaceous chondrite 4.3 billion years old - Martian Meteorite
Students were also given the opportunity to handle lunar samples that were collected in the late 1960s and early 1970s during some of NASA's first manned Apollo space missions to the Moon. During these missions, material was brought back to Earth – mostly for use by scientists, but some small samples were made available for use in educational settings, in the UK these rare samples were provided by the UK's Science and Technology Facilities Council (STFC).
The Lunar samples included Mare (sea) and Terrae (highlands) and a substance known as 'orange soil' that was found by accident in 1972 on the Moon by Geologist Harrison "Jack" Schmitt turned up the ruddy regolith when he scuffed the soil at Shorty Crater with his boot. It was later determined that the orange soil was formed from molten drops that sprayed from a lunar volcanic eruption some 3.64 billion years ago.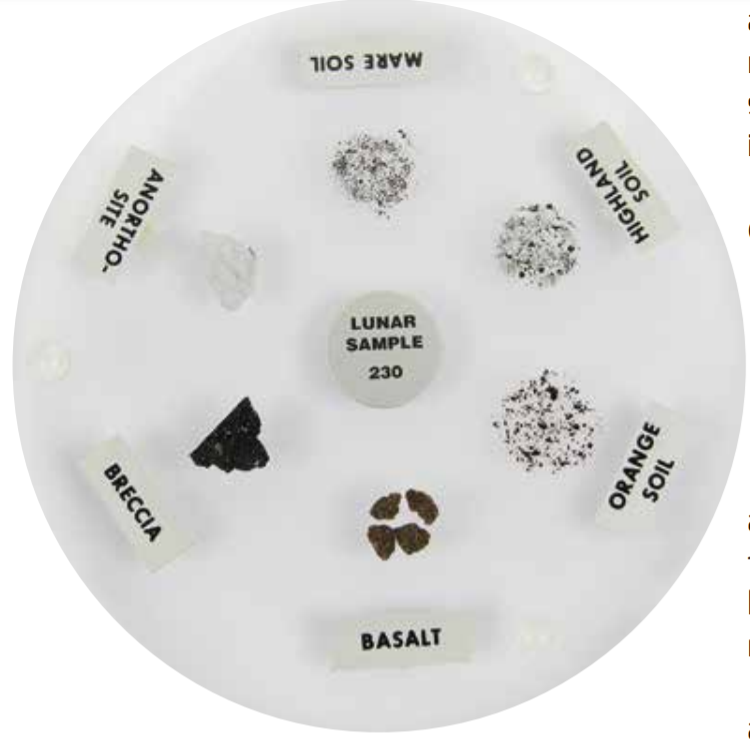 Note the disturbed orange soil centre
One of the more unusual samples that students handled were not even from space but formed by a meteorite striking the Earth throwing up a cloud of vaporised rock and sand that forms rock at low pressures with large amounts of air bubbles externally and internally known as Tektite. Another one was formed an airburst meteorite and melted the sand beneath it causing it to fuse known as Impactite.