Supporting Careers Education Information, Advice and Guidance
Year 9 Students head out to local Business THG/LABS Acheson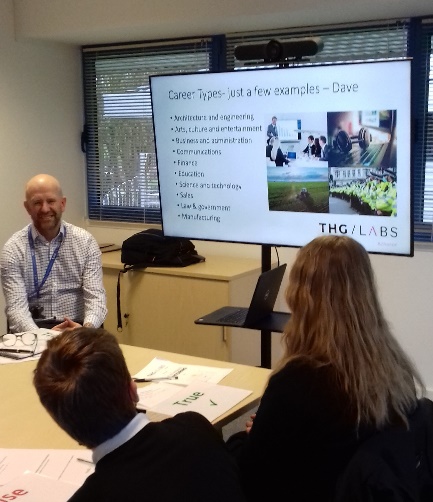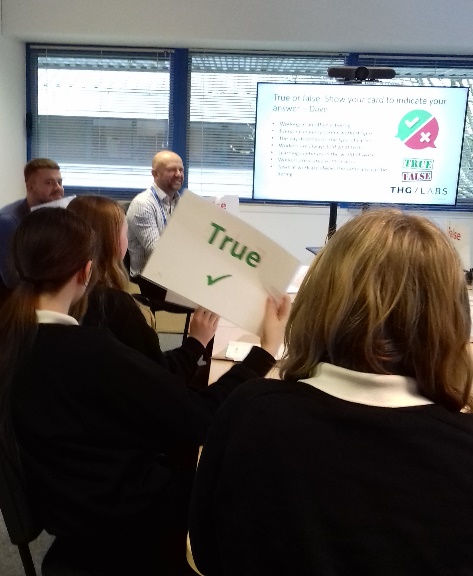 Just before half-term, twelve Y9 students went to the Trowbridge HQ of Acheson & Acheson, suppliers of beauty products to some of the biggest beauty brands in the industry, to start a group mentoring programme that aims to match business mentors with groups of school students.
After settling in the company meeting room, the students listened to the career journeys of the employees before sharing their own dreams and aspirations and reflecting about what they needed to do to meet them.
This was the first session of six taking place over the next few months, culminating with the students hosting their mentors at school. The aim is that the employability, skills, and experiences of every kind of employee can be inspirational to school students and improve their attitude to education as a result.
The project is brought to the school with the assistance of the charity Ablaze West of England Mentoring (WEM) and Wessex Inspiration Network (WIN).
Employers support year 13 students with mock job interviews.
At the beginning of the week year 13 students were given the opportunity to practice their interviews skills with representatives from local business. Students were given feedback on how they performed to support them as they move on from their 6th form studies this year. Some students commented; 'It gave me a real confidence boost.' 'I couldn't believe it when they said they would have given me the job – I wasn't expecting that!'
Many thanks to representatives from Longleat, THG/LABs Acheson, Babcock International, Amey and Wiltshire Council for giving up a day to support this event.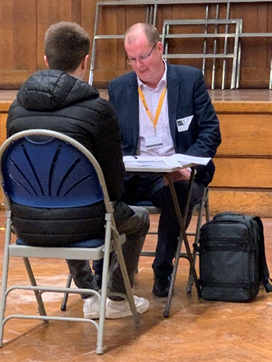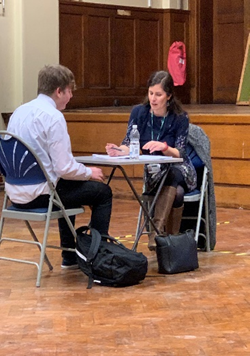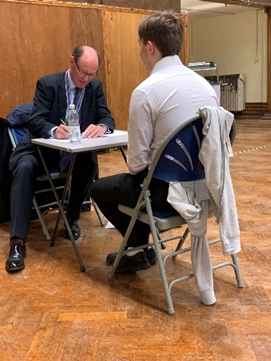 Next Week is National Careers Week 7-11th March
Supporting this week students in all year groups will have an assembly based around hope and aspirations for the futures. For more resources to support your child's career aspirations please see https://www.careerpilot.org.uk/parent-zone