Dear Parents and Carers,
This week in Morning Welcome with the Yr 7,8 and 9 students, we have been discussing how we can develop an 'attitude of gratitude'. As part of this, we have been overwhelmed by the generosity of our JOG Community, who have donated so much towards our Ukraine appeal. We now have two classrooms full of goods! All of this is being collected on Monday morning and will be taken directly to those most in need.
In addition, I am always so thrilled with the generosity of staff, providing time to extracurricular and additional activities. This week alone, we have seen the start of the Brilliant Club, science trips, a trip to watch Blood Brothers, sport fixtures, students attending an Oxbridge programme, careers week, a Ten Tors trip and individual careers interviews with Yr 11. Next week is STEM week when we plan activities for both our students and Primary students, and we are hoping that we will be able to release the programme for our Summer Activities week!
We all know the learning in lessons is vital for young people, but I am so pleased this is supported by so many other opportunities!
As always, I hope you have a relaxing weekend.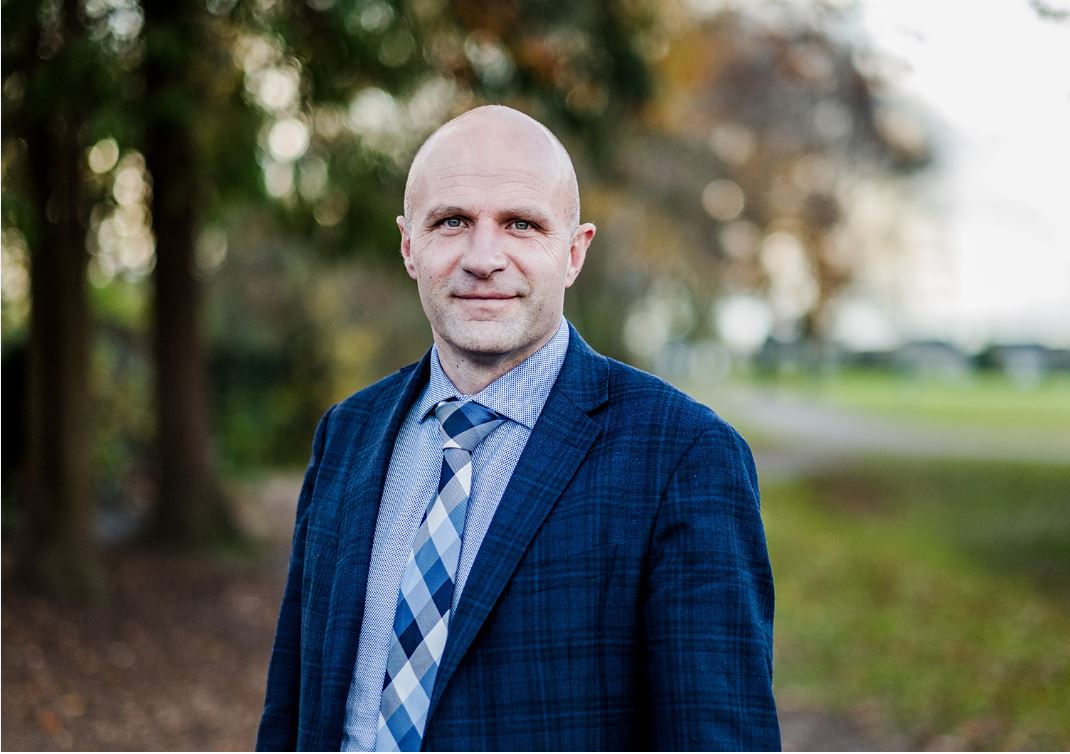 Paul Skipp
Headteacher
11 Mar 2022

Ghost by Jason Reynolds
11 Mar 2022

We have joined up with PlanMyGapYear to organise an amazing opportunity for our current Y10-12 students.
Caution in the school's car park
Can I request that all parents please drive slowly and be aware of students on foot when dropping off and collecting your child? A couple of students have recently nearly been hit by moving vehicles on two separate occasions.
Contributions for Ukraine
Thank you so much for your very generous contributions to our appeal for Ukrainian refugees. We have been absolutely overwhelmed by the generosity of our community.
Mrs Pepler, Mrs Nichols and Sixth Form students have worked very hard to get everything organised ready for our collection on Monday.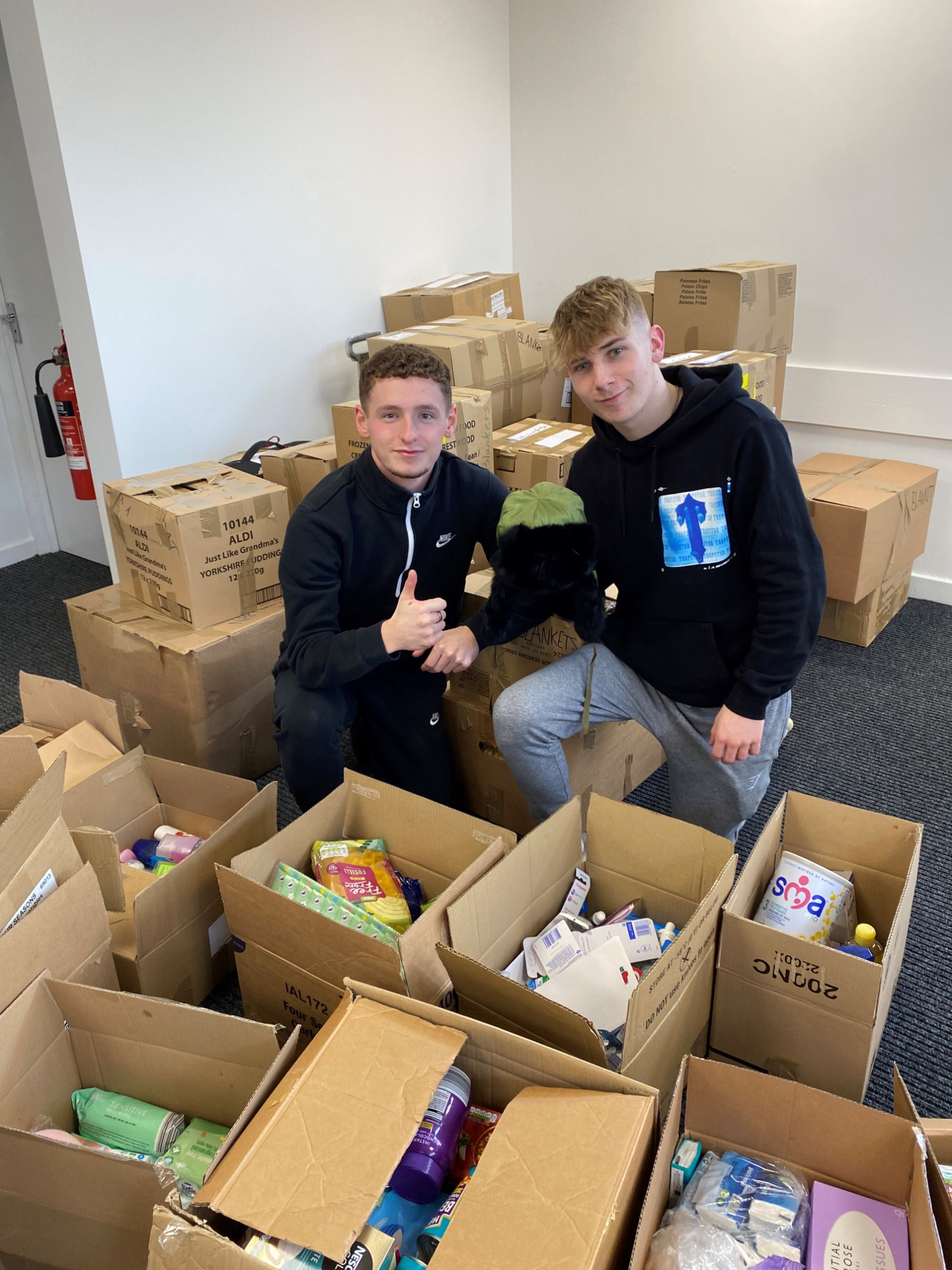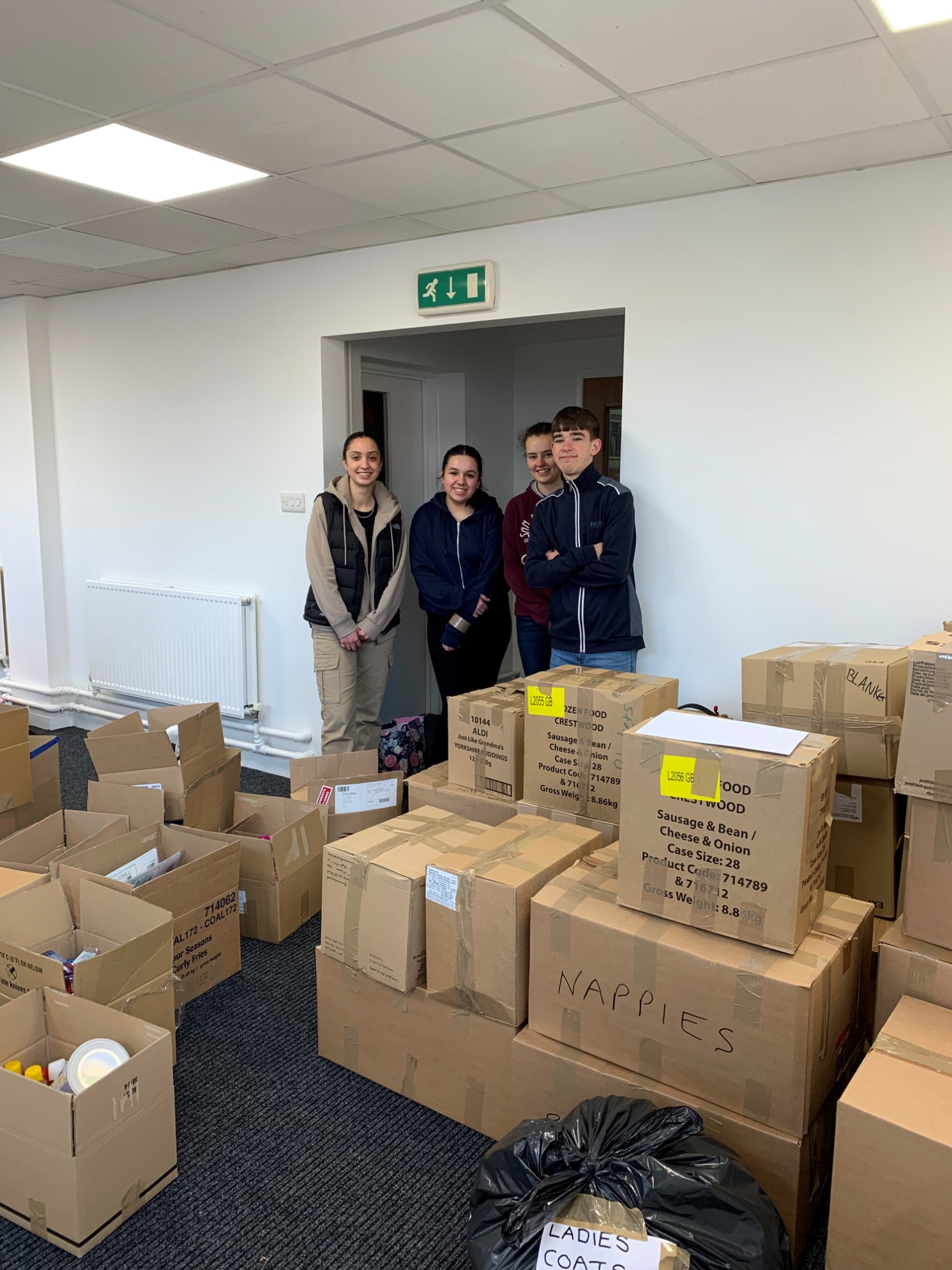 On Friday 4th March we had the pleasure of taking 30 KS3 students to the University of Bath to watch Team Bath v Manchester Thunder.
For some students this was their first experience of Netball super league, and it was great to be able to support our local team. The ball was fast moving, it was competitive and was great for the girls to see! The girls were fantastic and represented the School well.
Thank you to parents/carers who were able to drop off and pick up from the Uni as it made it so much easier. We look forward to being able to go again!
Miss Lewis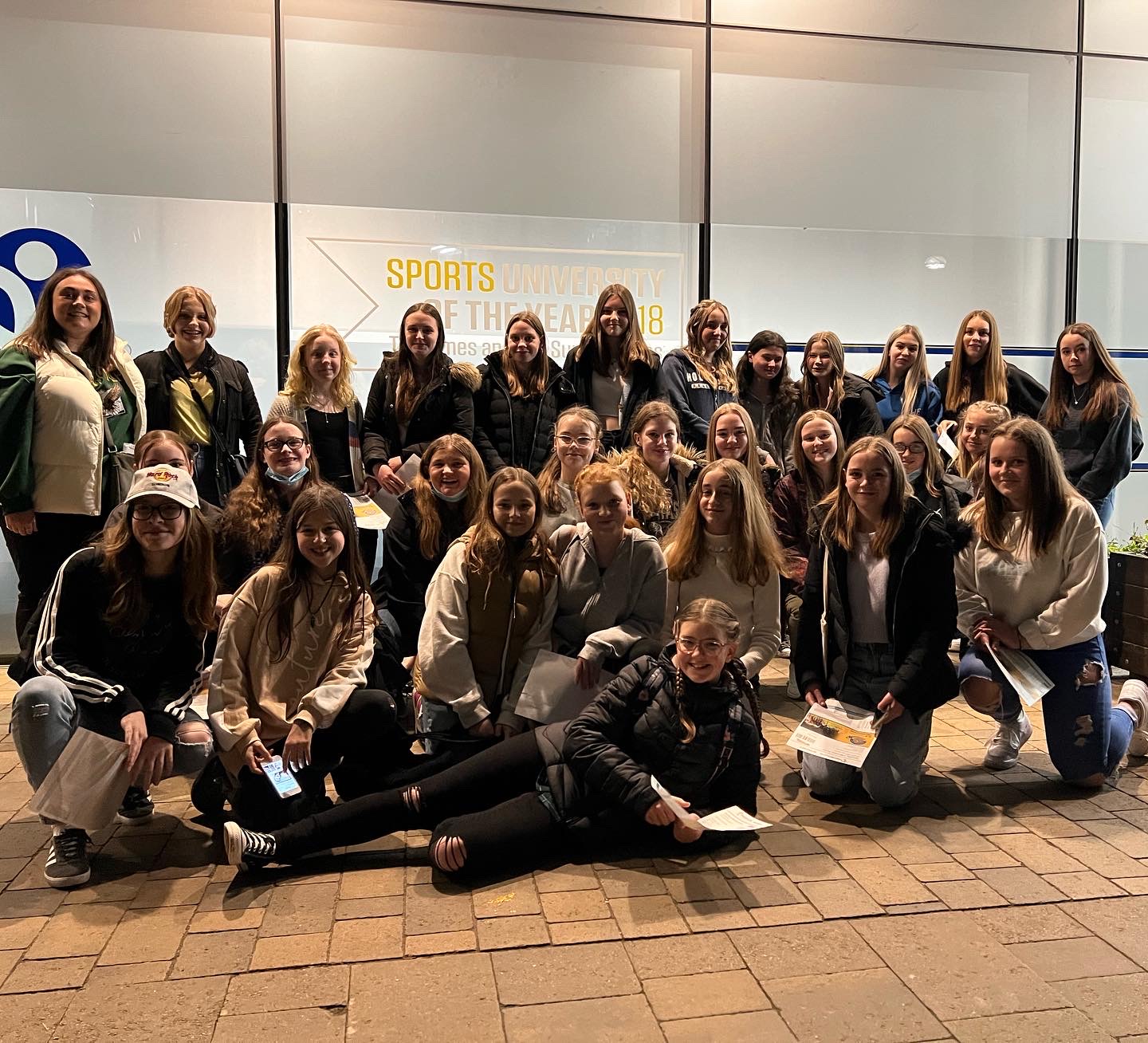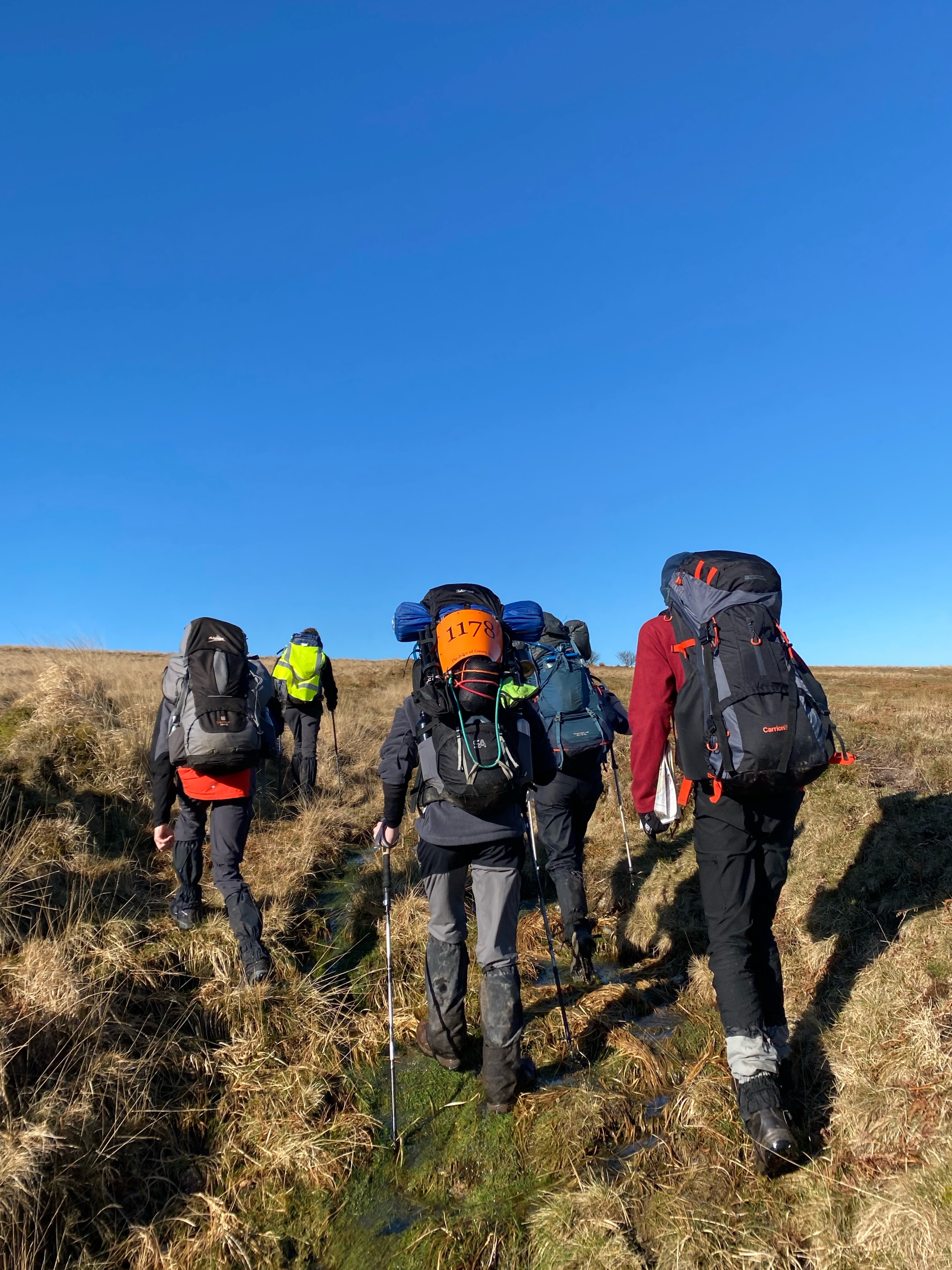 We set off on Friday 4th March for our latest training weekend for the Ten Tors Challenge 2022, having cancelled the last one due to the weather we decided to brave the dry but chilly (-5 Celsius) conditions to get some experience of the Moor. We camped out on Friday night under a stunningly clear sky, littered with stars before retiring to our sleeping bags (some had wisely brought hot water bottles).
On Saturday morning, an unforeseen delay to Smoky Bill's full English breakfast being served (frozen gas!) led to everyone having a fairly easy and slow start to their day. The 2 groups set off onto the South Moor, regularly coming up against the huge lumpy grassy tussocks (baby's heads) and marshy bogs but also encountering mysterious places of legend (Foxtor Mire, Childe's Tomb) and in the case of the 45-mile team a huge Neolithic site around Ditsworthy Warren. Navigation (and visibility) was superb, and the 45-mile team managed 18 miles, whilst the 35-mile team managed about 12 miles - students behaved impeccably and spirits were fairly high throughout a beautiful spring day.
On return, we tucked into a fantastic Chilli (thanks again Smoky Bill!) and after again admiring the stars crashed down into our tents. Sunday was equally glorious, we were awoken with snow and sunshine but an even colder wind, which particularly had an impact on the higher hills. Most students managed to get an additional 11 to 15 miles in on the second day, and Mr Gray even dragged the 35-mile team to see some more of his Neolithic stone-rows, stone circles and megaliths. This was one of the most picturesque weekends on Dartmoor that I've ever experienced.
Kind thanks to Mr Lord, Mrs Acheson, Jazzy Smith, Smoky Bill Smith and Iain Richards for helping make this happen, and additional thanks to the church of St. Raphael in Hexworthy for their support.
Photos in the gallery and also available on JOG Adventure Facebook page.

For Drama GCSE, we have been studying the play Blood brothers and on Tuesday 8th March years 10 and 11 had the opportunity to watch it live at the Theatre Royal, Bath.
We felt that this was an educational and exciting experience. We got to see the directorial interpretation of the set and how characterisation was perceived. It was also excellent to watch live theatre after being limited due to Covid-19. It has allowed us to see how this play is carried out in a professional setting and has enabled us to see new dramatic skills that we could use in the future. We enjoyed how comedic elements were added to the physicality of the play - in a way we haven't seen it done before; it brought a new meaning to the play after studying it in class for two years. It was also enjoyable watching others perform scenes from the script that we knew so well. Lastly, it was interesting to see how a script can be interpreted differently.
Overall, we felt this was a brilliant opportunity as we now have a better understanding of the play and new elements to incorporate in our written exam. We would 100% recommend it.
By Charlie Wise and Chloe Barton (year 11)
Spring poem!
The cold winter has passed, and now comes spring.
The newly hatched baby birds will cause the mother birds to sing.
The warm sun comes out, little cherry blossoms are in bloom.
Beautiful roses will open up and smell of sweet perfume.
The wind's soft breeze passes through the tall trees.
There will be plenty of work for the busy honey bees.
From flower to flower, they fly and buzz all day.
Spring is that magical time during March, April, and May
John of Gaunt hosted the KS3 girls football tournament on Tuesday. It was lovely to see over 60 girls turning out to play. We had a mixed 8 and 9 team and a second 7 and 8 mixed team. Both teams were a real credit to the school and played with great commitment, energy and showed real teamwork and sportsmanship.
Results:
Year 8 and 9 team: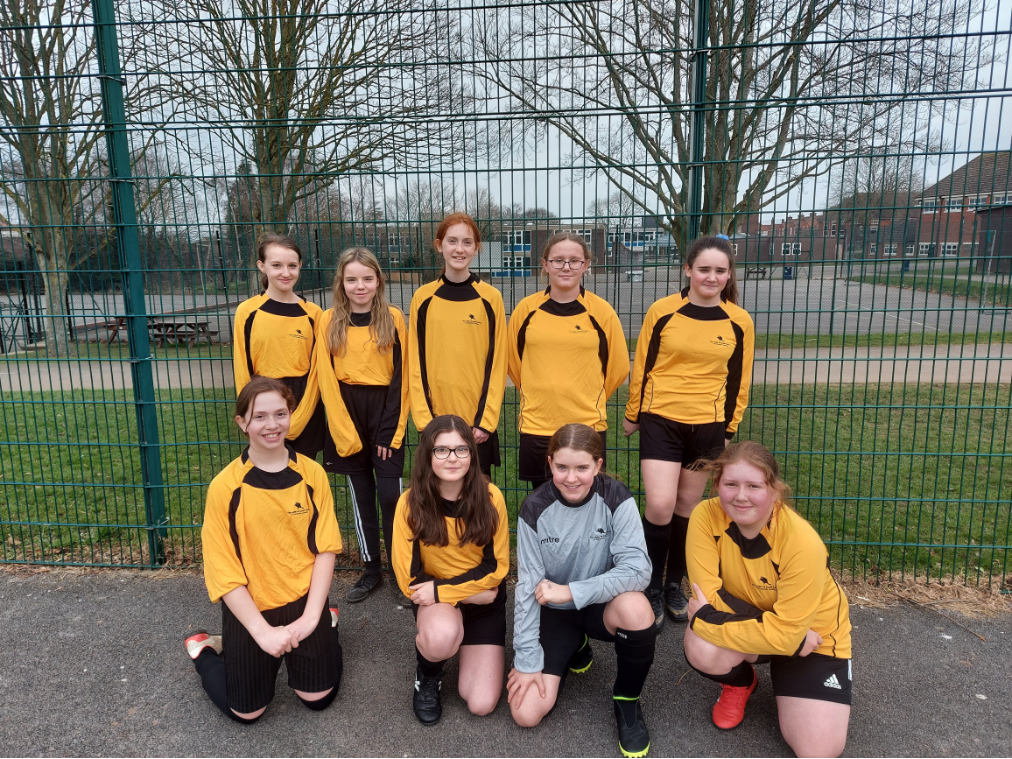 0-0 JOG vs Clarendon
0-0 JOG vs Kingdown
0-1 JOG vs Clarendon
Year 7 and 8 team:
1-0 JOG vs St Laurence
1-1 JOG vs Melksham Oak
0-0 JOG vs Kingdown
The Year 7 and 8 team won the tournament on goal difference, well done all that participated.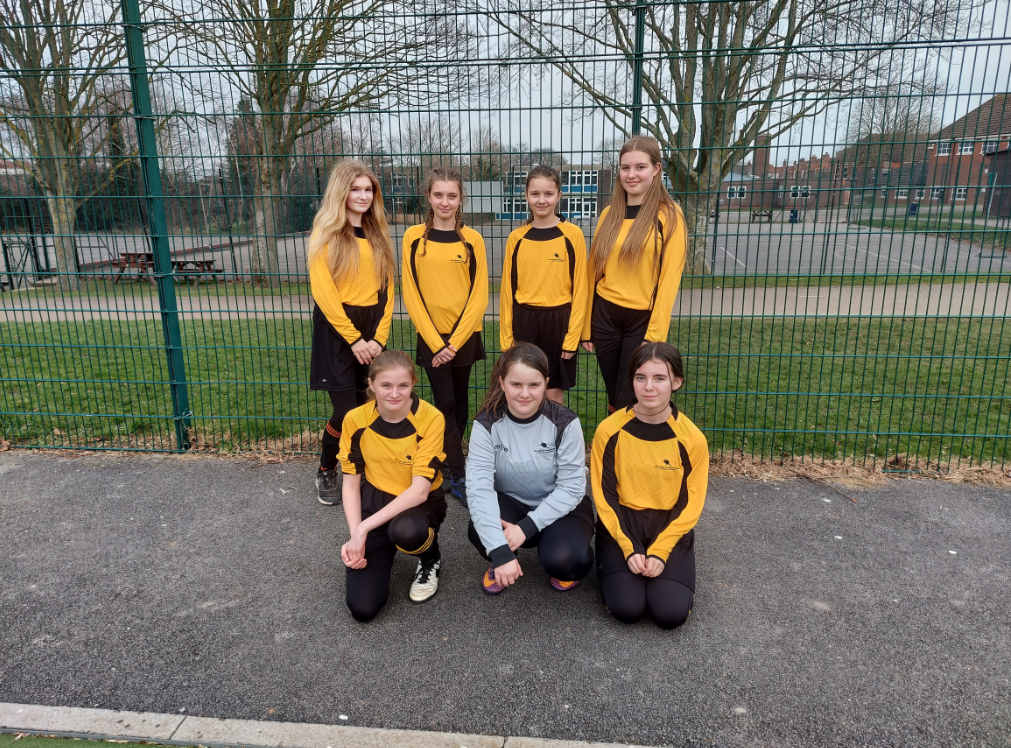 What a great way to spend International Women's Day!
Katherine Bodman
Director of Learning- PE
Year 10 football away to Lavington school on Tuesday was a goalless game with both teams not managing to put the goal in the back of the net. 0-0 game but all players played outstandingly and represented the school in a professional manner.
Keep it up Gents the man of the match was Konner.
Mr Mockett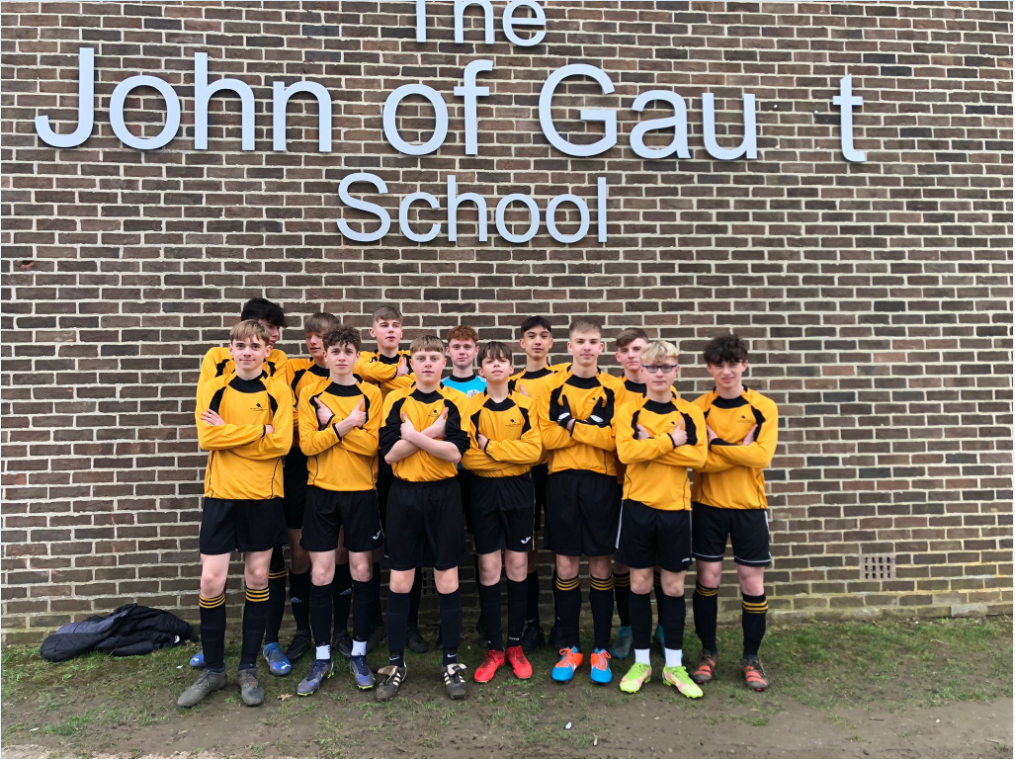 Year 7 Football at home to both St Laurence and Lavington on Wednesday. Both games for the A team finished 0-0 with the man of the match being Riley Bush for some outstanding saves. Whereas the B team beat Lavington 3-0 and St Laurence 5-0 with the man of the match being Riley Gregory.
This means that in the 14 games that have been played so far this season they have only conceded one goal and are still undefeated.
Mr Mockett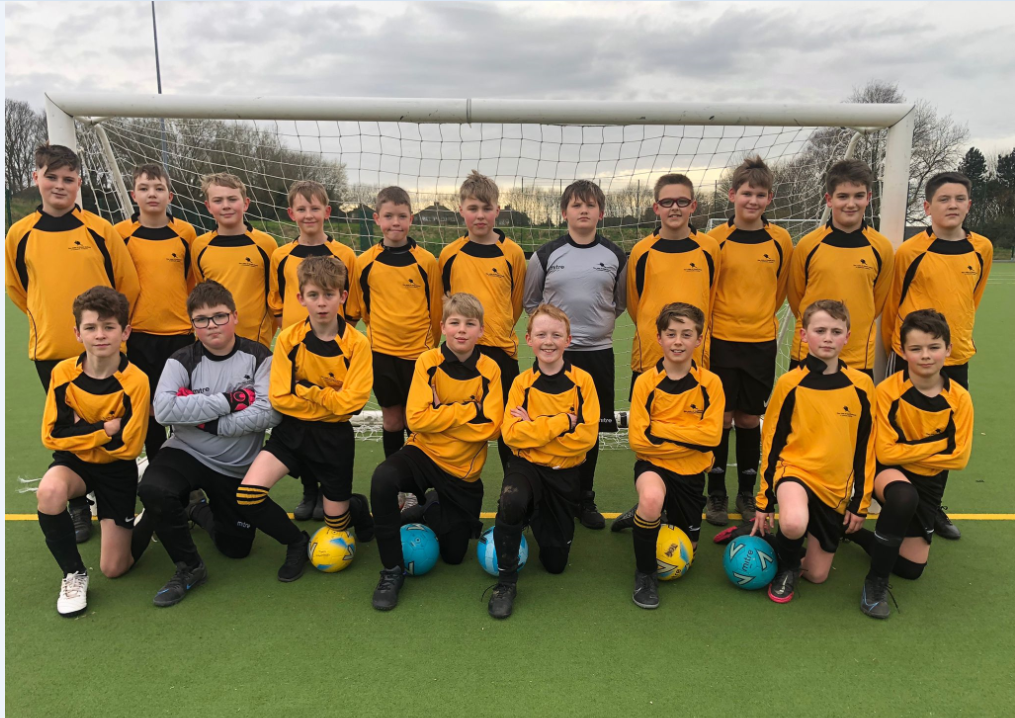 Year 13 - Finance Webinar - March 15th at 6.30pm
On Tuesday evening we have a webinar on student finance. This is for all families in Year 13 who would like to find out more about the money that is available to you, the application process and potential costs.
If you'd like to attend, please let Mrs Pepler know at zpepler@jogschool.org and we'll send you the link.
This term, potential 'Oxbridge' applicants from the John of Gaunt Sixth Form have started attending a tailored programme of activities and guidance sessions to support their admissions process. These Year 12 students will attend weekly tutorials to enhance their problem-solving and critical thinking abilities, learn how to develop sound arguments and practise their interview skills.
Next week, they will also attend an Oxford and Cambridge Information Webinar and Q&A session, hosted by Robinson College, Cambridge.
Comic Relief - March 18th
Next Friday we'll be supporting Comic Relief.
The School Council has arranged for us to have a whole school non-uniform day. We invite you to donate £1 per student which will be collected during registration on Friday, 18th March.
On top of this each Year Council will be running activities so it will be great if students, if possible, can bring in some small change to support these events for the charity.
The events are as follows:
Year 7 will be running a sponge a teacher for Comic Relief on the 18th at lunchtime in the Turtle.
Year 8 are running a sweetie raffle, guess the number of sweets in the jar and a name board (buy a name, the selected name wins). All entries are 40p or 3 for a pound.
Year 9s are organising a raffle, 20p a ticket, £1 a strip. Prizes include stationary, sweets and chocolate. The tutor group who purchase the most raffle tickets will win a prize as a tutor group!
Year 10 have decided to run not only one, but TWO "Guess How Many Sweets Are In the Jar!" One jar will be full of larger sweets and the other, a challenge jar, to be full of small sweets. It will be £1 for the easy jar and
50p if they want a challenge!
Year 11 are running a staff vs year 11 students penalty shoot-out on the Astro.
Post 16 students are organising a bake sale.
We look forward to a fun Friday in aid of this charity.
Dear Parents,
RE: Upcoming webinars for parents - How to Help Your Child With Stress & Wellbeing
We're excited to announce that we have teamed up with a company called Elevate Education to help prepare our Y11-13 students who will be sitting external exams this summer. This will include a range of activities, starting with small group workshops in school on Tuesday 22nd March, followed by access to online resources and further sessions during tutor time in the run-up to the exams.
Elevate also host Parent Webinars, with the next one being on Tuesday 22nd March. Feedback to the series so far has been fantastic, so please do sign up using the link below.
Elevate works with our students, delivering high impact workshops on study skills, motivation, wellbeing, and exam preparation. By tuning into their webinar series you will learn how to better support your children at home through reinforcing the skills they learn at school.
Tuesday 22nd March (6-7pm)

How to Help Your Child with Stress & Wellbeing
As mentioned in Mr Skipp's letter to parents last month, GCSE, AS and A-Level exam boards have released further information to support students in their exams this year. The information released by boards highlights certain areas that are going to be focused on in exams and in many cases provides information about areas that will not be focused on this year. As a result, the staff have been working hard to both adapt the remaining curriculum time to focus on the key areas and plan all the associated support accordingly.'
Staff have also gathered all the information and collated this into the following booklets for students to use to plan and guide their revision. There are lengthy documents, so please use the contents' page hyperlinks to select the subjects relevant to your child.
KS4 Courses - KS4 Advance Information
KS5 Courses - KS5 Advance Information
We hope that you find this useful and if you have any queries, please contact your child's class teacher or subject lead.
Activities Week - 18th - 21st July
Next week we will be sending home our Activities Week programme for Years 7-9. Every year we celebrate the end of our school year with 4 days of very varied activities. Last year's events included: golf, fishing, sports, Paultons Park, Kidzania, Cotswold Water Park, hiking and a school disco!
All details will be in the booklets.
Darts club is BACK! All students welcome. See you on Thursday's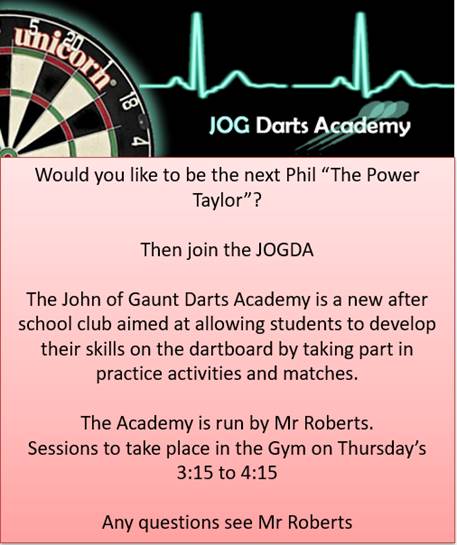 Supporting Careers Education Information, Advice and Guidance
Engineering Apprenticeship Vacancies

Local employer Apetito, who support a range of careers and employer related activities in school, are recruiting 2 engineering apprenticeships in Trowbridge for a September 2022 start.
For more information and to apply, please see the link below:
https://www.apetito.co.uk/careers/vacancies/vacancy-details/?vacancyId=3862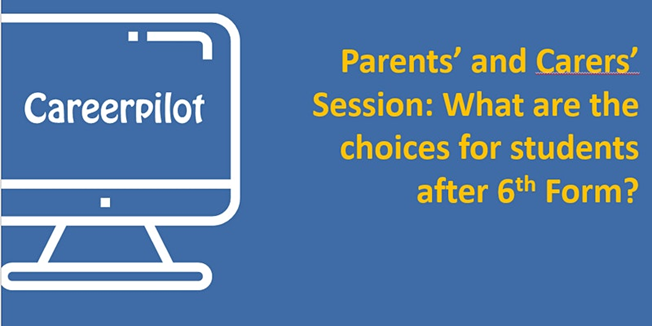 Qualified and experienced careers advisers from the Careerpilot Team will be running two, free, live online session for parents and young people on their post 18 options:
March 15th and April 26th, 6pm – 7pm through Teams. Click here to book your place: https://parentsy12and13choicesafter6thform.eventbrite.co.uk