Dear Parents and Carers,
It's been an important week in the world of Year 11 and Post 16 as the bulk of the GCSE and A-Level exams have taken place. We have been really proud of our students, how they have conducted themselves in the exams and students have committed themselves to their revision. We wish all of them the very best as they continue to study.
You will see from this week's newsletter that there has been a whole range of activities taking place. We are now also really looking forward to Activities Week, which is planned for the last week of the summer term. During this week, Year 10 have their work experience, we are really pleased that so many students have found some fantastic placements.
As we know, next week is the last week of this short term. Assemblies are now on-line due to exams taking place in the Halls, but we are pleased to still continue with Morning Welcome each morning in the Sports hall.
As always, I hope you are able to enjoy a relaxing weekend,
Best wishes,
Paul Skipp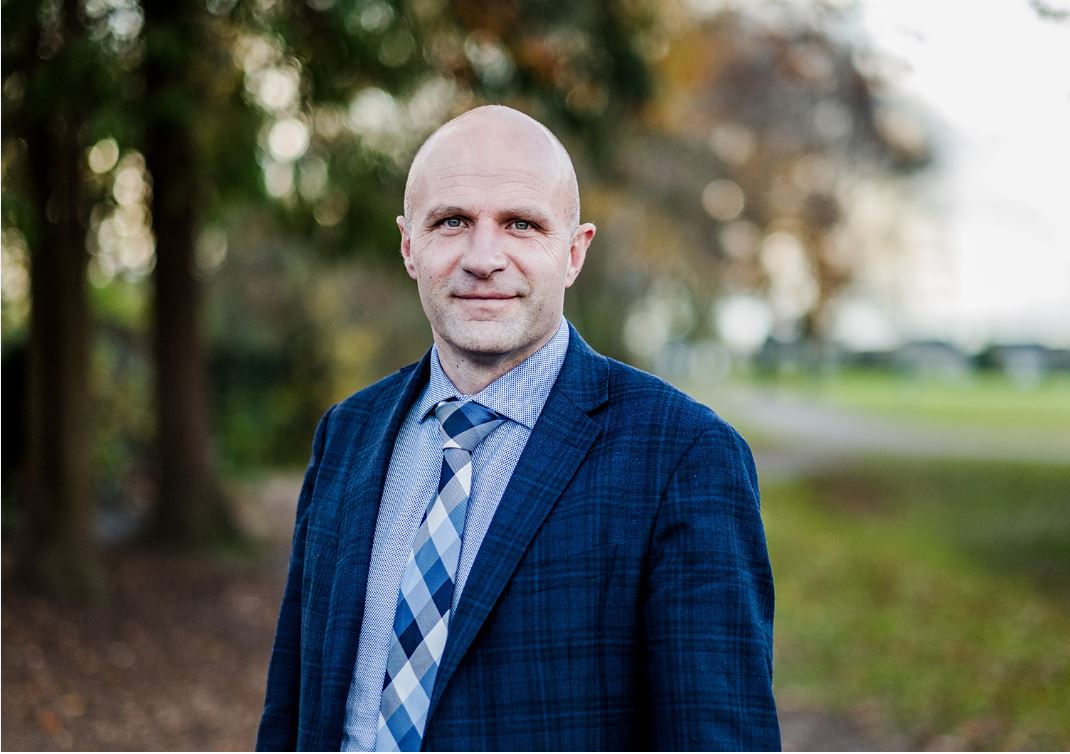 Headteacher
20 May 2022

Punching the Air by Ibi Zoboi and Yusef Salaam The story that I thought was my life didn't start on the day I was born
18 May 2022

PASTORAL SUPPORT ASSISTANT – FIRST AID, HEALTH AND WELL-BEING - PERMANENT CONTRACT 32.5 hours per week, 38 weeks per year Grade D £19,264 - £20,043 per annum, to be paid pro rata Actual salary £14,492 - £15,078 per annum under 5 years' service
Free school meals payments/vouchers for May half-term holiday will be sent out at the end of next week.
Finance Team
Farewell to our Fantastic Year 13
Today marks the last full school day for our fabulous Year 13 students.
This year group have had many challenges as a result of the pandemic. Through it all, they've shown resilience, determination and perseverance. We wish them every success with their exams and their next chapter. They will be missed here.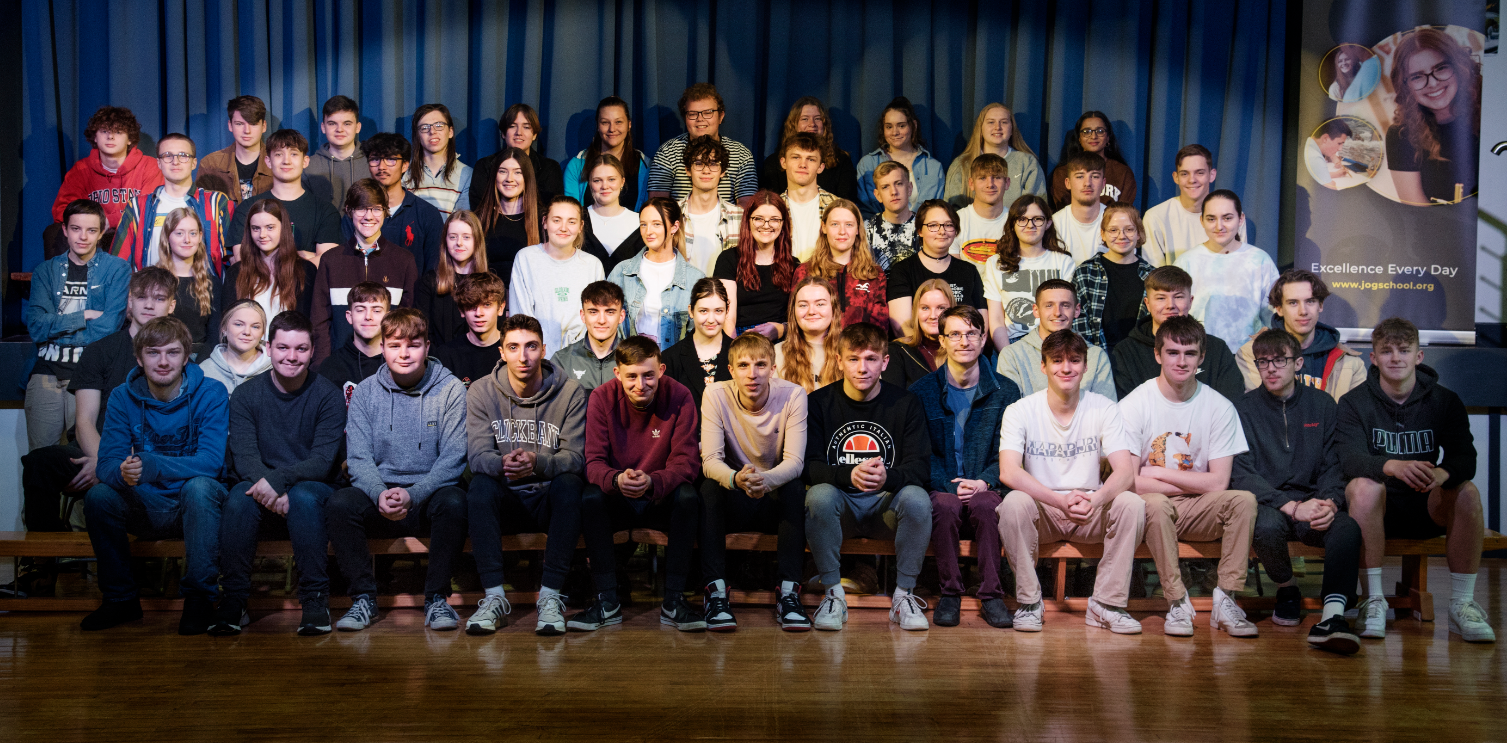 Congratulations to our GCSE Spanish, French and Polish candidates who sat the Speaking element of their exam last week. These students have now completed 25% of their GCSE, with the Listening, Reading and Writing papers still to go. The majority of them demonstrated that they had revised well and even though most of them were nervous, they showed resilience and determination.
Well done, everyone - keep going with your revision so you can shine in the remaining papers!
Year 7 Charity project
This term Year 7 have been researching local charities such as Dorothy House, Wiltshire Air Ambulance, Stepping Stones Nursery, Emmanuel's Soup Kitchen and Children's Hospice South West. Next Wednesday 25 May in the turtle at lunchtime each tutor group will be running a stall to fundraise for their chosen charity. Year 7 students are encouraged to bring in some money to take part in the different activities. We shall let you know next week how they got on.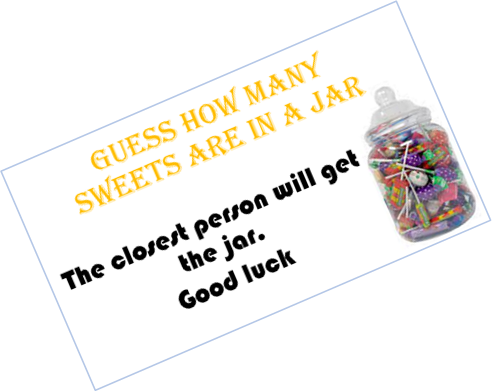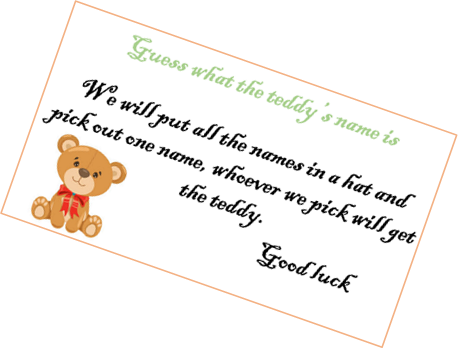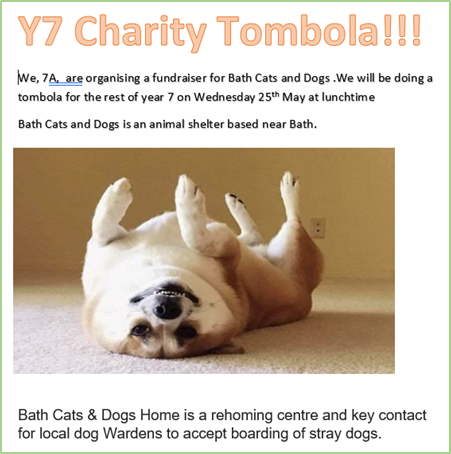 Duke of Edinburgh
Last weekend the students completed their Bronze practice expedition. They were so lucky with the weather and have all learned something useful in preparation for their final awarding expedition.
Day one, the groups headed off from school and made their way to Thoulstone Park, navigating fields of cows and sheep. Most arrived as daylight was ending and many were setting up tents and cooking on stoves at dusk.
Day two they made their way from camp to Westbury White Horse where many enjoyed a well-deserved ice-cream.
Well done to all the participants and a big thank you to the parents for supporting them.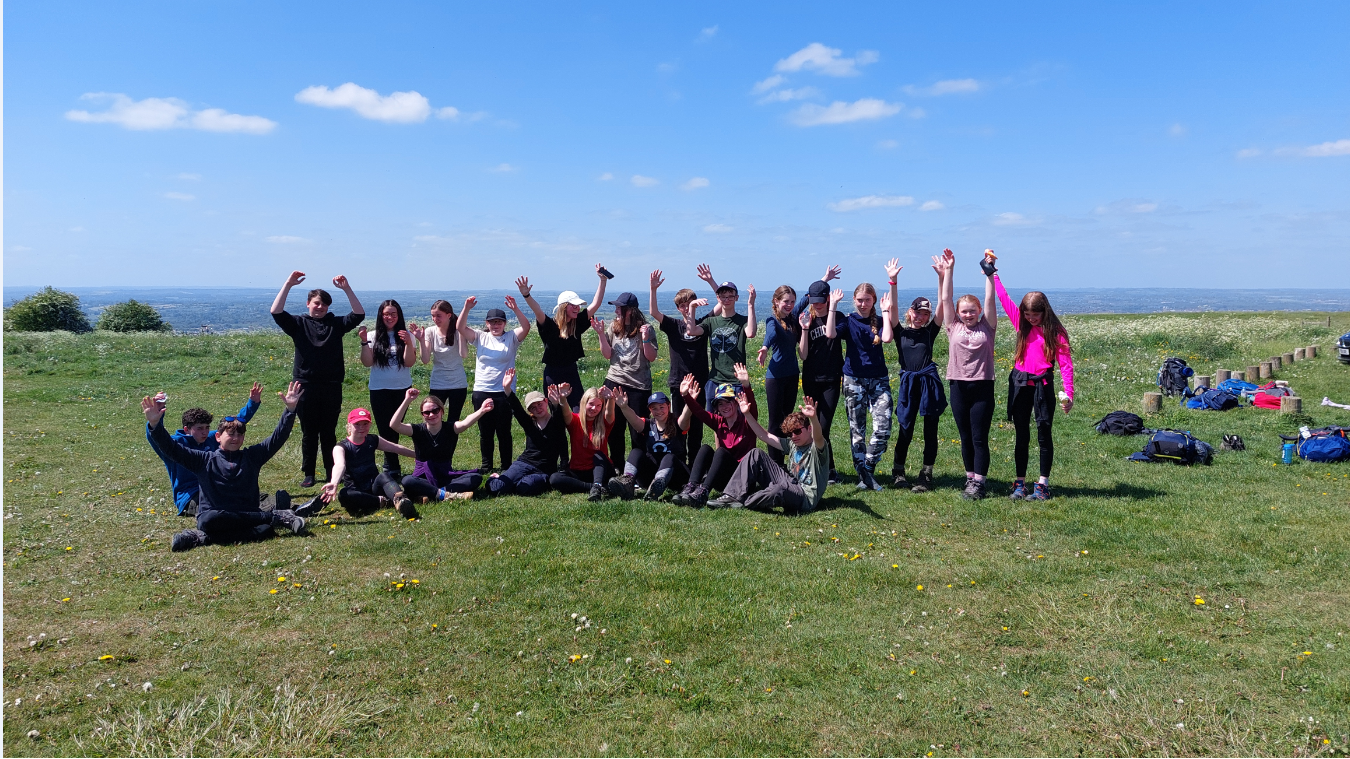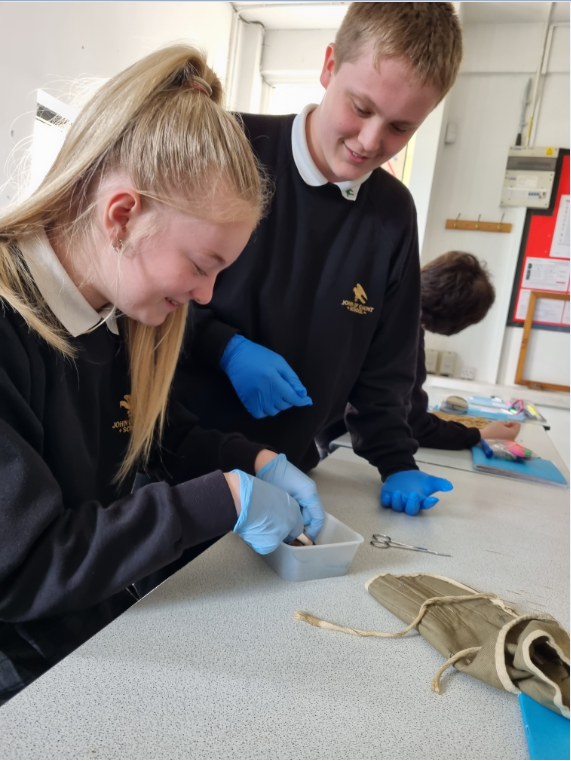 Year 9 this week carried out an eye dissection. The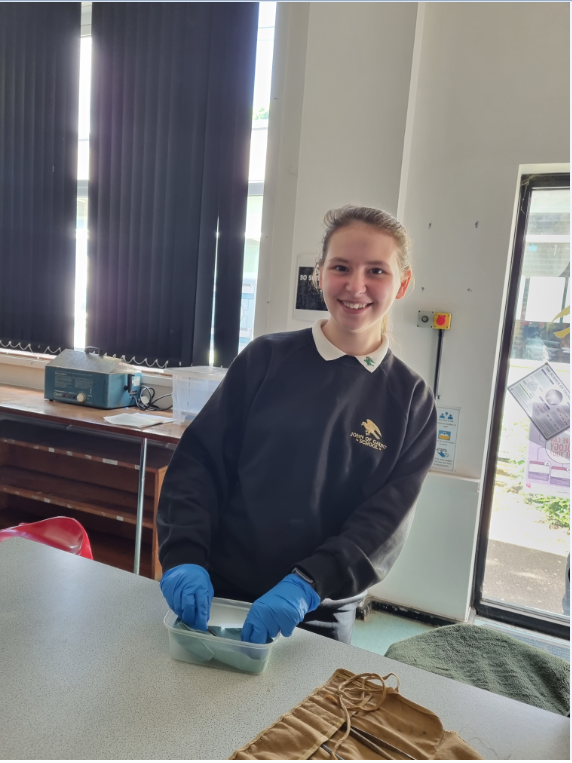 students have been learning about receptors and the nervous system. In the eye, there are important light receptors ... some of which allow us to see in the dark (rod cells) and others to allow us to see in colour (cone cells).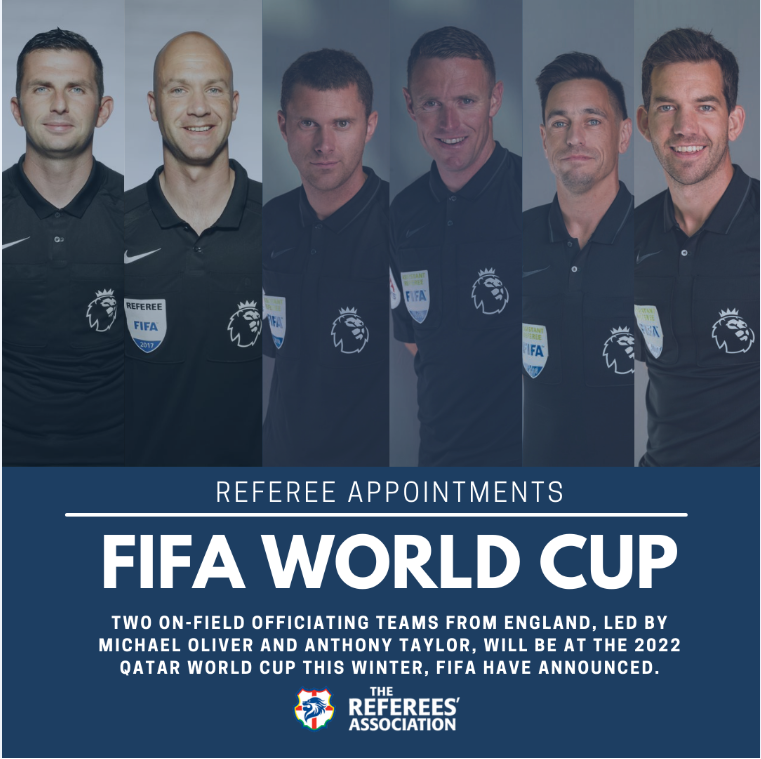 Congratulations to former John of Gaunt student Adam Nunn (far right) who has been selected as an official for the 2022 Men's Football World Cup in Qatar.
Well done Adam.
Dear Parent/Guardian,
Your Year 9 child is now due the routine vaccinations Diphtheria, Tetanus and Polio (DTP) and Meningitis ACWY (MenACWY), these will be delivered by the School Aged Immunisation Team of Nurses, at John of Gaunt on 5th July 2022.
For more information and to enable your child to receive these important vaccines it is essential that you complete the online consent following the link below.
If you do not want your child to receive the vaccines then please also complete a form stating that you do not want them to receive the vaccine, this will ensure it is recorded on your child's record, and you will not receive any direct follow up from our team.
https://schoolimms.hcrgcaregroup.com/dtp/2021/wilts
The link for the consent for your child's school will close at midnight on 28th June 2022 - this is to ensure safe and efficient planning of the session therefore please ensure it is completed before this time to avoid disappointment.
If the link is not working for you:
Try to copy and paste it into your internet address bar.
If it continues not to work, or you are experiencing any other problems, please contact our designated team on 0300 247 0082 for support.
Thank you
School Aged Immunisation Team
It was a real pleasure to take the Year 11 girls on their last rounders' fixture before they leave. It was a loss to Frome College, but the score did not reflect how hard the girls worked, there was some brilliant teamwork, great fielding and some big hits! It has been a pleasure girls, you will be missed.
A big thank you to the Year 10 girls that stepped up to help the Year 11's out.
Mrs Bodman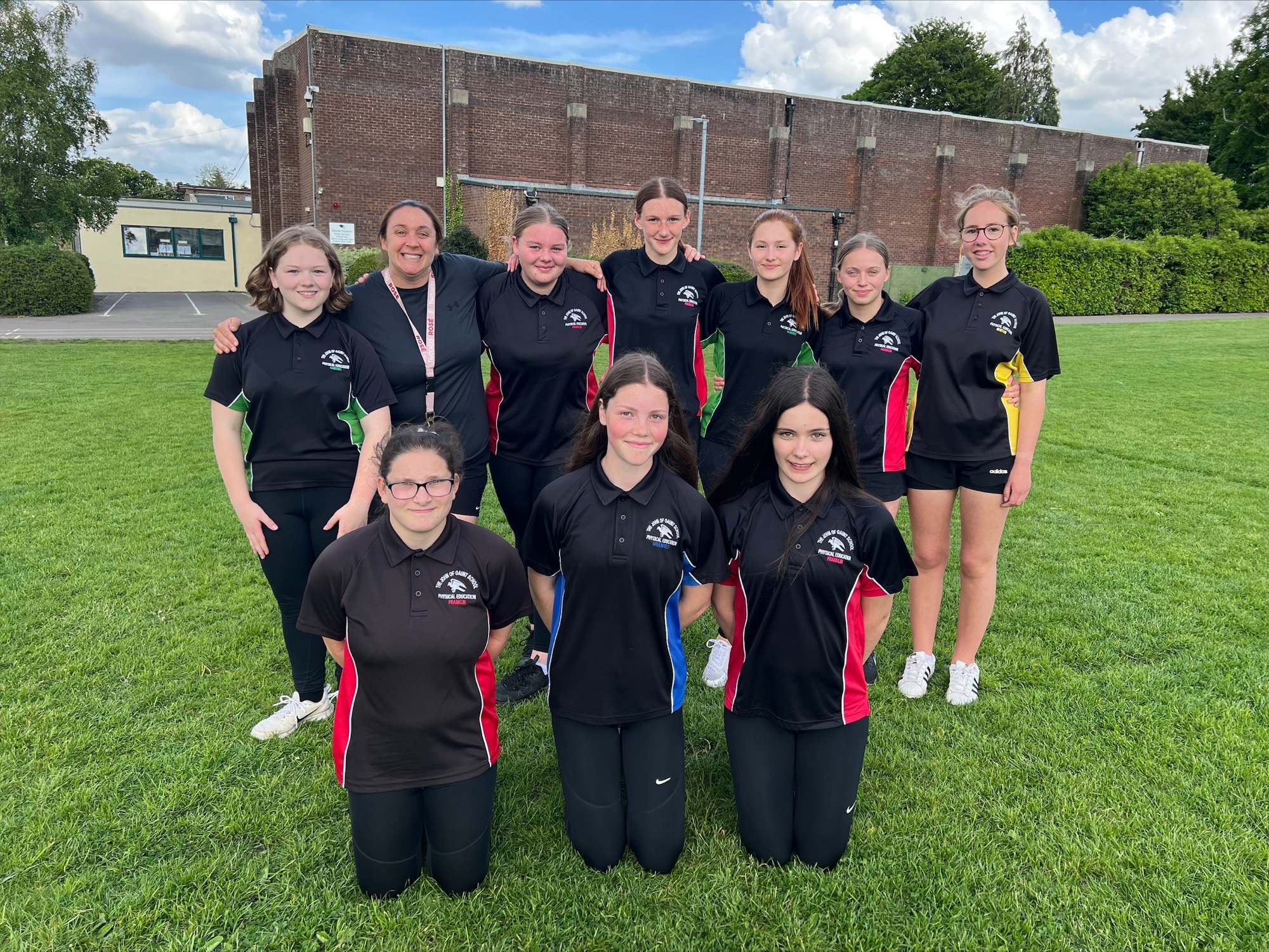 Could you be the Young Geographer of the Year 2022?
This year's competition, run by the Royal Geographical Society focusses on the theme Where, How, Why with Key Stage 3 and Key Stage 4 students needing to submit an A3 entry looking at where they would like to travel – locally or internationally.
We will be putting forward the top 10 entries from John of Gaunt students to the National RGS competition and would love to see as many willing Geographers joining us on Tuesday 7th June at 3:15pm in G13 as possible!
For further information please click on the link below
Year 7 – Healthy Bolognaise and Chilli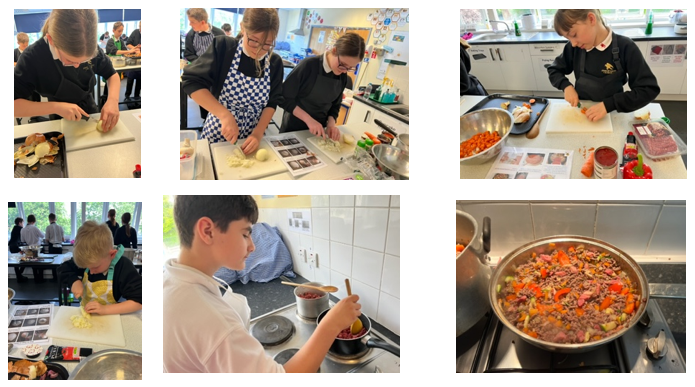 YEAR 7 PHYSICS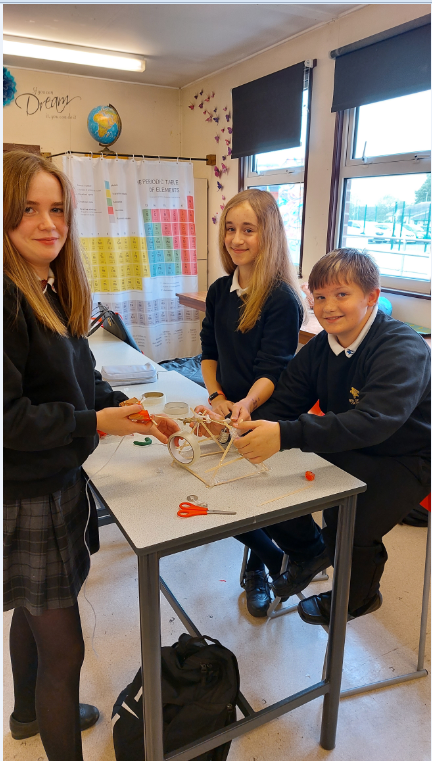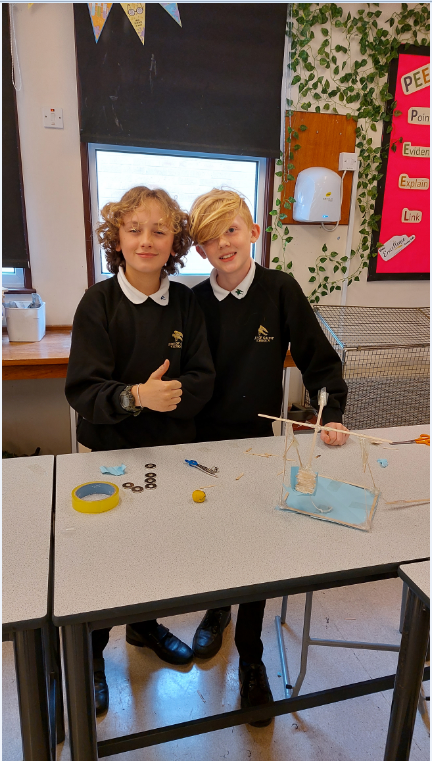 Some year 7 Science classes have been having great fun this week learning about moments and leavers and putting this into practice by designing and building their own trebuchets.
Well done to the winning team - Riley, Isla and Lana.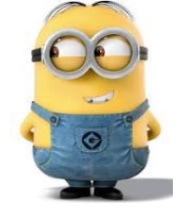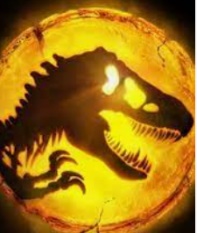 Activities Week – Cinema Trip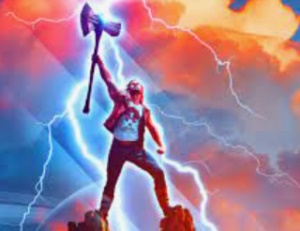 Students who have opted to go to the cinema to watch a double bill during Activities Week, were given a choice of films.
Voting has now closed and the results are:
On Monday 18th July, 60 Year 8 will see Jurassic Park: Dominion & Minions: The Rise of Gru.
On Tuesday 19th July, 60 Year 9 students will watch: Jurassic Park: Dominion & Minions: The Rise of Gru.
On Wednesday 20th July, 75 Year 7 students will see: Thor: Love & Thunder & Minions: The Rise of Gru.
ClassChart Rewards
In order for Faculty Admin to order and process all the ClassChart rewards before the end of term 6, we ask that you spend your points by the following dates:
Years 7, 8, 9, 10 & 12 - 24th June 2022
Year 11 - 27th May 2022
Year 13 - as requested by Mrs Pepler
After this date your points will be reset to zero. You will then be able to carry on earning and accumulating points up until next year.
If you don't spend your points before the dates indicated, you will lose them - so please spend, spend, spend!
We aim to deliver all your rewards to you during tutor time by 15th July 2022.
Thank you
Faculty Admin Team
Nominations for the Wiltshire Music Education Awards 2022 are now open!
The Wiltshire Music Education Awards are designed to celebrate teachers, peripatetic teachers, music leaders, schools and music schools in the county who dedicate themselves to creating outstanding music education for our young people. Find out all about the awards and hear from last year's winners in this short video:
https://www.youtube.com/watch?v=9V-NHlAEcUk&t=4s
You can find further information and complete your nominations through this link:
https://wiltshiremusicconnect.org.uk/wiltshire-music-education-awards/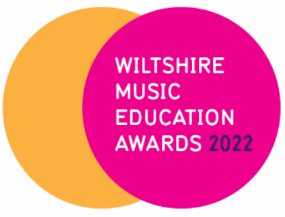 The deadline for nominations is 22 June 2022.
An opportunity for Year 12 students to attend a four day, fully funded Summer School at the University of Reading to learn about a career in property.
Every day we are influenced by the built environment around us – shops, offices, industrial buildings, houses and the surrounding countryside all have an impact on the way we live. Did you ever wonder how these properties are developed, whether the buildings going up in our cities are sustainable or how much they are worth? The Pathways to Property Summer School allows students the chance to explore the property industry in more depth. With such a huge variety of roles, from a building surveyor or town planner to a sustainability consultant or financial analyst, there is a role to suit any skills set or personality.
Date: 25th-28th July 2022
Venue: University of Reading
Who: Year 12 students from state schools/colleges considering a career in property – either through University or through an apprenticeship
Cost: Nothing! All food, accommodation and travel costs are covered
How to Apply: Applications close 31st May, though earlier entries are strongly encouraged. Visit the website at https://www.henley.ac.uk/research/academic-areas/real-estate-and-planning/rref/pathways-to-property
Careers Adviser Drop-Ins
All students are entitled to access careers information advice and guidance with a qualified and impartial adviser. This is an opportunity to talk about skills and qualities and making a plan for future educational and career options.
Drop-in appointments are available each day at break or lunch for years 7 and 8
Booked appointments for Years 9-13 can be made via tutors or by contacting the careers' adviser direct alynch@jogschool.org
The careers' office is located next to the library.