The Ten Tors Snowdonia expedition
This took place from Monday 15th to Thursday 18th August 2022. Mountain Leader Iain Richards had kindly offered to guide some of our older successful Ten Tors 2022 students on two days of mountain climbing, scrambling and hiking whilst volunteers Bill and Jazzy Smith helped out with the cooking and campsite duties. Mr Lord, Mr Gray and Mrs Brooks were also fortunate enough to go.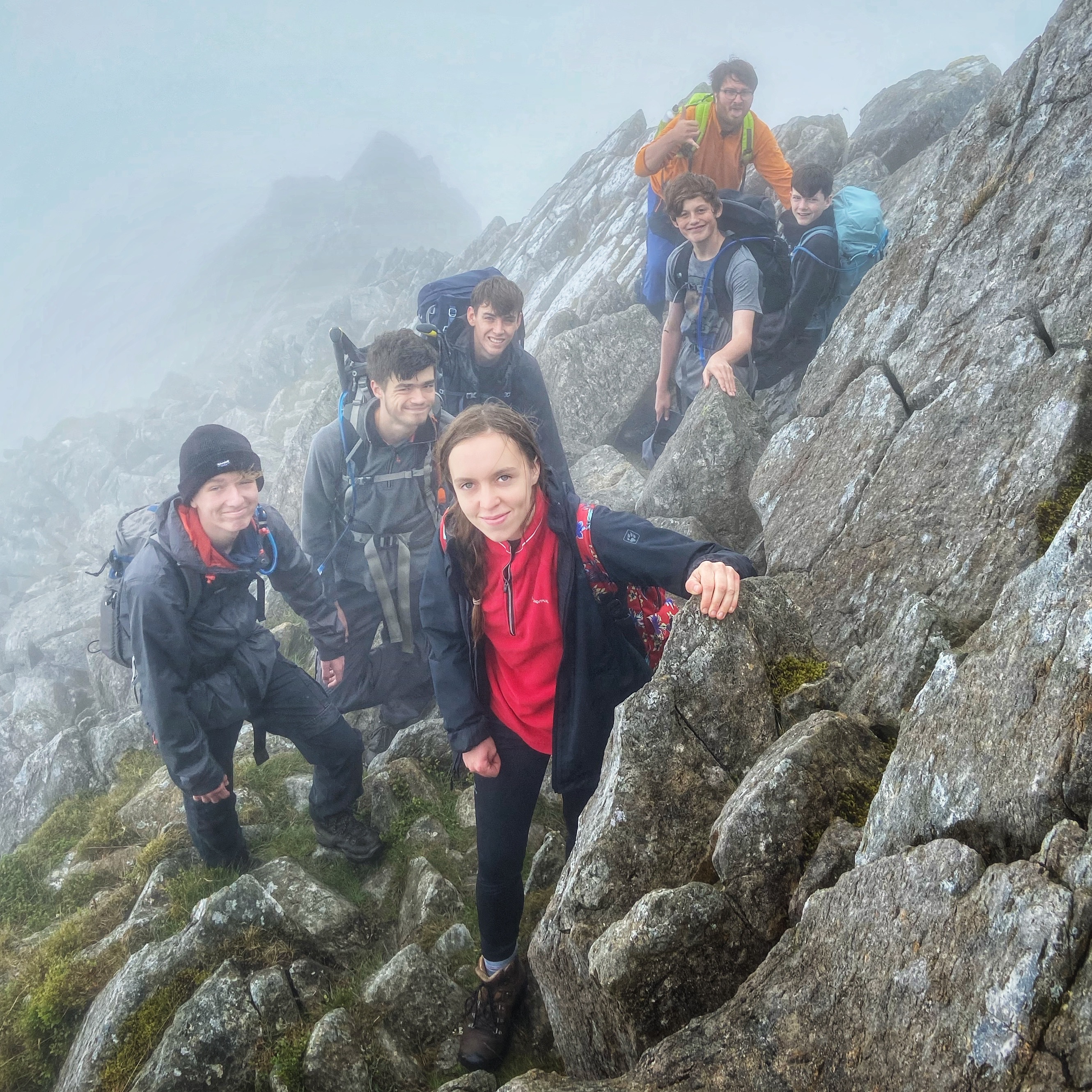 After a pleasant drive up on Monday, the students quickly set about securing their bunks in the "rustic" bunkhouse. Mr Lord took the attic, Mr Gray the fireplace room and Mrs Brooks slept in the kitchen. It was warm and Wales' famous midges had yet to come out to play. After a cracking chilli from Smoky Bill and a gave of "spoof" to decide the pot washers, the students relaxed with a few games of Frisbee whilst staff enjoyed a gorgeous sunset framing Y Lliwedd, Snowdon and Crib Goch.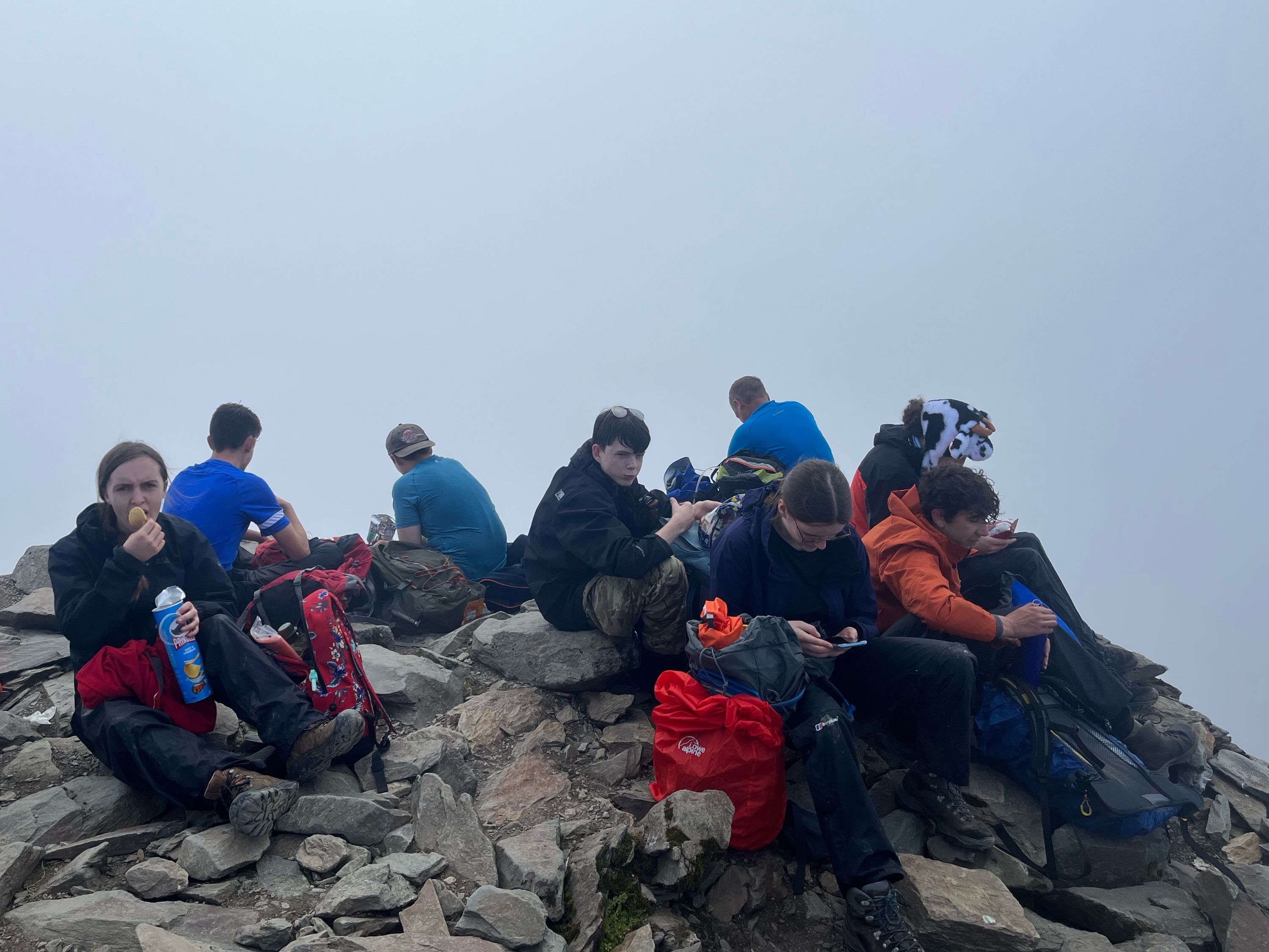 The next morning, after another of Bill's glorious full English breakfasts, the group set off up the Pyg track to summit Snowdon. The drizzle and mist shrouded us and waterproofs were needed from the outset. After a pacey ascent (only slowed by a significant footwear failure - solved with tape and spare laces) the group reach the summit. It was humid, but dry and warm and the group relaxed with their snacks before descending past the multiple lakes on the Miners' Track. After a supper of bangers and mash, everyone retired to their bunks for an early night.
On Wednesday, Iain led the group on a steep climb up into the local Glyderau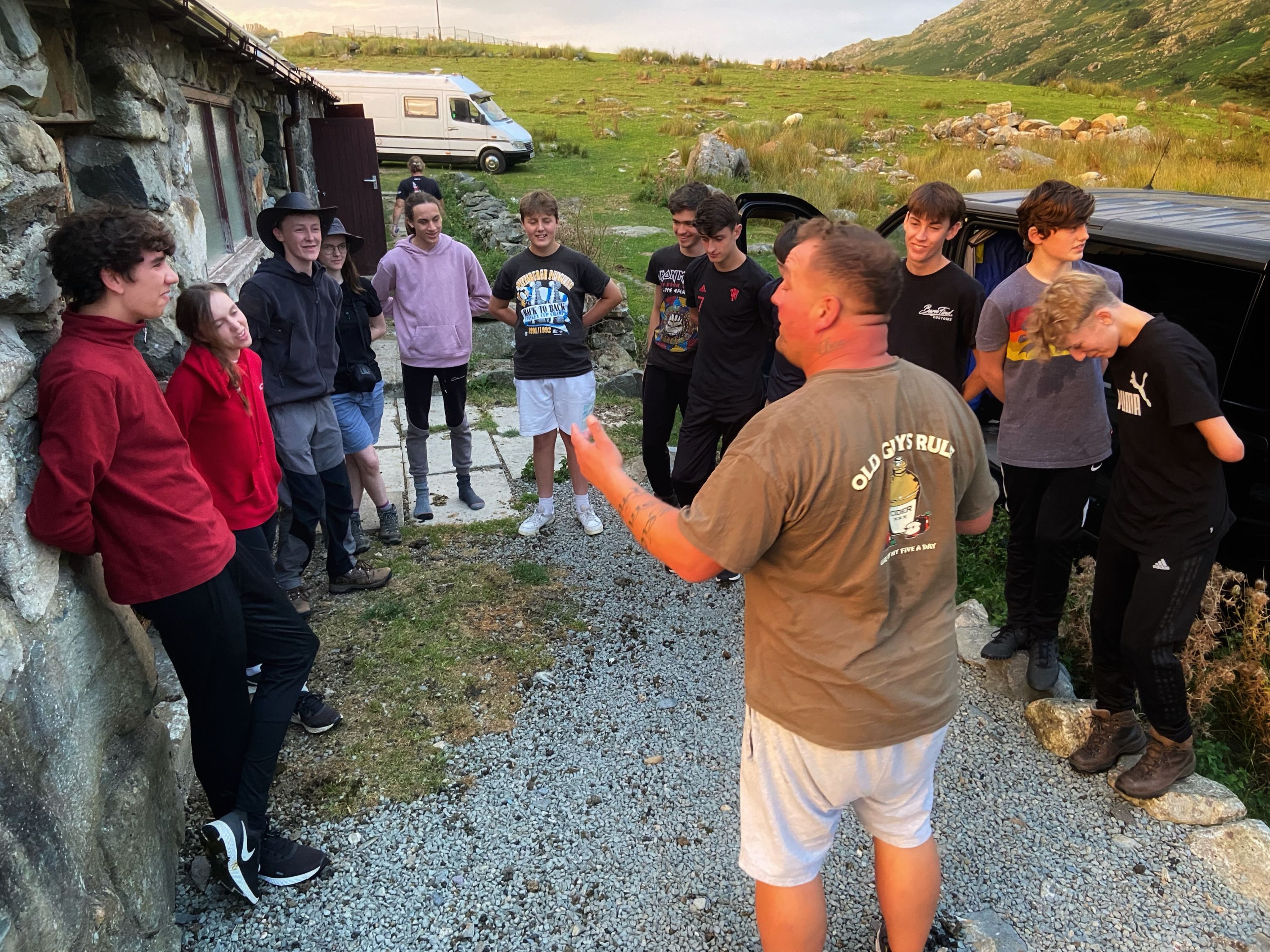 range. It was again foggy, misty and slightly slippery, but the group did brilliantly in keeping their footing as they scrambled and climbed up the steep and rocky path to the summit plateau. The mystical low cloud gave the summit an eerie edge, heightened by Glyder Fawr's strange, barren summit, filled with outcrops of huge, towering, jagged rocks. We then crossed to Glyder Fach to pose (and freak out?) on its iconic Cantilever Stone. After returning (with some views at last) in the shadow of Tryfan, we went straight to a hotel in Betws-y-Coed for a lovely evening meal. After packing up the bunkhouse on Thursday morning, we undertook the long drive home. It had been a truly wonderful trip.
Thank you to everyone who went for making it so good!