Dear Parents and Carers,
Whilst Year 11s have been busy preparing for their first set of mock exams that start next week, it was a delight to welcome so many to our Sixth Form Evening to see what we had to offer. Whilst our students have had great success in their qualifications, what really sets us apart is the pastoral care, support and guidance that we continue to offer to our students post-16. I was proud, humbled and a little upstaged by the confidence with which our students Toby Flenley, Ruby Taylor, Isabelle Beauvoisin, Annabelle Simeonova and Georgia Stevens spoke. Thank you to all those who have emailed in to say how impressed you were, they have all been passed on. I would like to share a short extract of one of the emails I received, "I came away thinking "Wow!" You must be doing a wonderful job, and it convinced [my child] and myself that [they] want to stay on for sixth form at John of Gaunt. Impressive."
Whilst we currently allow parents and carers to come through the gates on Wingfield Road and into the car park in the morning, can I respectfully request that care is taken and consideration about where to drop off children. We have seen some driving a little too fast. If we could ensure students safety is paramount please.
Take care out there.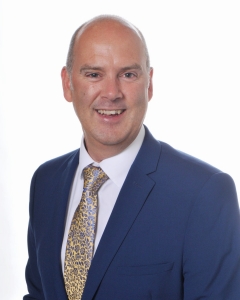 Mr Woodville
Headteacher
10 Nov 2022

It's time to get off the sofa and get active in the Duke of Edinburgh's Award programme.
08 Nov 2022

The year 9 team and the whole school, want to congratulate JJ Smith, on his recent amazing performance in the World Karate championships in Wales, in October.
Advance Notice - Flu Immunisations
Years 7, 8 and 9 will be given their Flu Nasal Spray Vaccinations on 19th January 2023.
A consent link will be sent out to parents approximately 3 weeks before this date. Please ensure that you follow the instructions when you get this as verbal permission on the day will not be possible.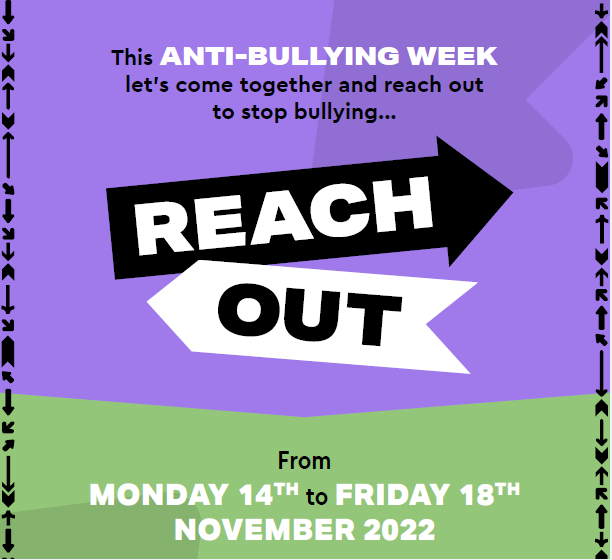 This Antibullying week, show your support by taking part in odd socks day on Monday 14th November.
If you are concerned about bullying and/or want to take part in antibullying week please contact, Mrs Kerr or Mr Carter
Every year, Youth Action Wiltshire hosts an award ceremony at Devizes Town Hall to celebrate the accomplishments of young people across the county. This year, the winner of the Young Carer Achievement Award was Katie Miller in Year 11.
Katie is an exceptionally smart and caring young person who has a clear drive to help people. In addition to supporting her family, she has been a reliable and committed volunteer, supporting Wiltshire Young Carers activities as a Young Leader and FUEL holiday activities in her spare time.
Katie is also a familiar face to the other Young Carers at John of Gaunt, having spent three years raising awareness and campaigning for more young carers support in school – which was successfully met with a tutor time club every Monday. With a maturity and skills set beyond her years, Katie thoroughly deserves this award for her own personal achievements.
If you would like any more information about Young Carers Support at John of Gaunt please do contact us
Well done, Katie!
Children in Need - Friday 18 November
There will be a non-school uniform day in support of Children in Need costing £1 per student. Each year team will be running individual fun activities to raise money for this good cause, so students are encouraged to bring some small change in order to get involved with the activities.
Year Groups will inform students of activities available.
Children In Need Year 10
The whole school is invited to take part in a range of fun competitive activities organised by our Year 10 students to raise money for Children In Need. This is taking place at lunchtime in the sports hall/gym on Friday 18th November. Prizes can be won!
Activities include: hook a duck, netball shooting, darts, paper aeroplanes, keepy uppy football challenge, water pong aiming game, bauble sorting activity. To have a go at any of the activities it is 20p, there is also a cake sale, so make sure you bring some money in. Come along and have a go!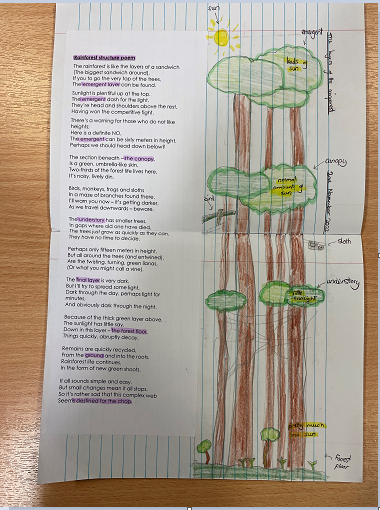 This term Year 7 are studying Tropical Rainforests in Geography. Recently, they have been applying the new skills they have picked up in their English lessons to interpret poems about the four different layers to create these wonderful, labelled diagrams.
This week also marks the launch of the endangered species project for 7B and 7G who have been tasked to research an endangered species of their choice and create a piece of work of their choice, whether this is a written report, poster or something more creative. Every year we have a wonderful selection of work handed in, and we can't wait to see what they come up with!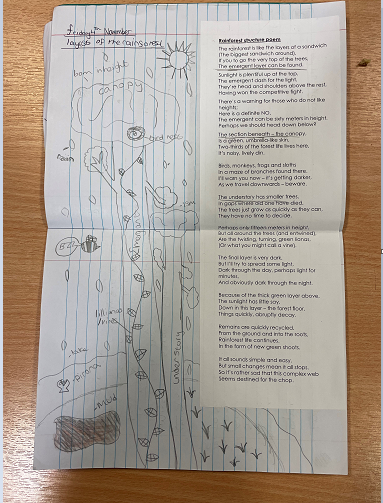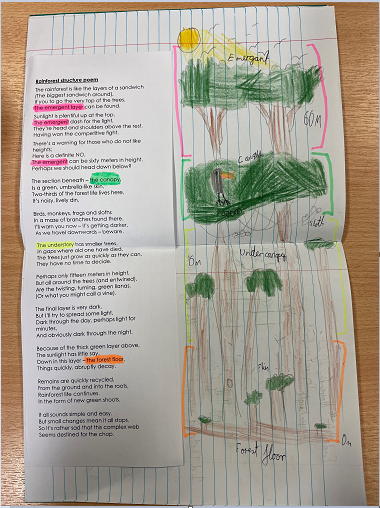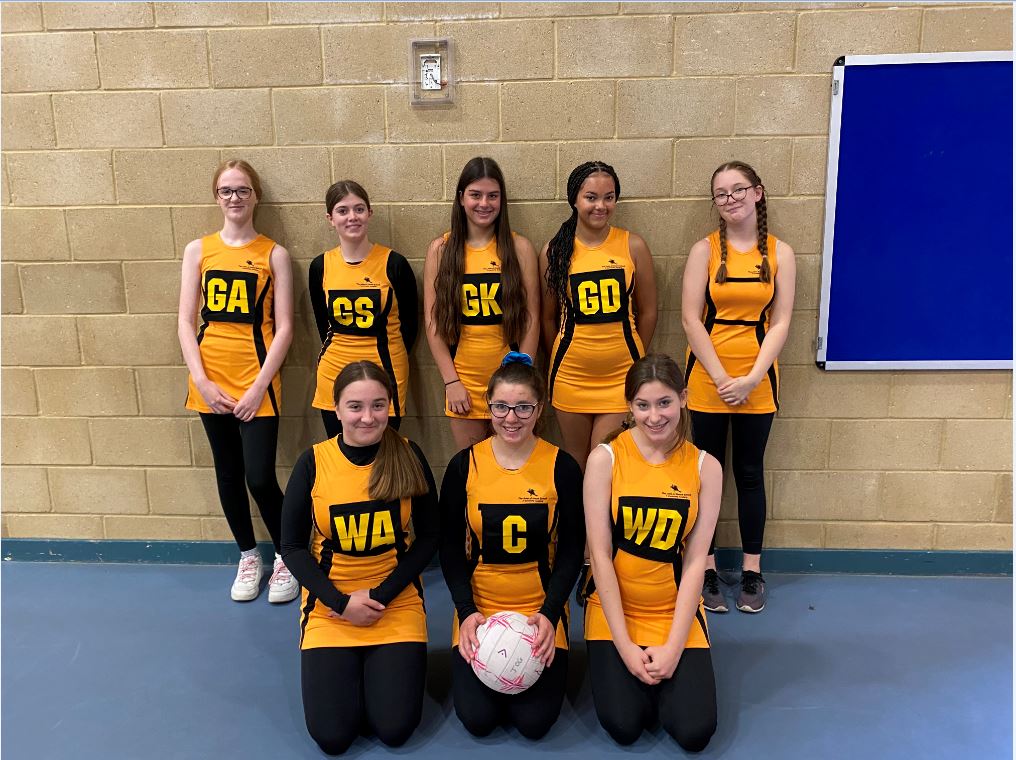 On Tuesday 18th October the Year 11 Netball team took part in the annual West Wiltshire Netball Tournament. There was 6 other local schools that participated, and some great Netball was played. We are beyond proud of this group pf grls. They had several tough matches back to back against well-drilled local Schools. They fought hard for every point, worked so well together and remained motivated.
Players of the Tournament: Olivia Pethers and Isabelle Kerbey
There are not many more opportunities left for these girls to represent the School before their last Netball season is over.
Katherine Bodman
Director of Learning - PE
Year 8 celebrations
On Thursday 13th October we held our end of term celebration assembly. It was wonderful to have so many positives to celebrate! Below are some of the things we celebrated together ...
Students with 100% attendance
Tutor group attendance figures
Shout-outs from staff
Tutor stars (2 students nominated per tutor group by their tutor)
Students with the most reward points on Class Charts
Tutor groups with the most reward points on Class Charts
Top 5 students on Class Charts for our 5 JOG values : Ambition, Excellence, Respect, Responsibility & Resilience
We also celebrated the following ...
Our Open Evening volunteers
The participants in the school show
Our Junior Receptionists
The students involved in Paired Reading every Weds
Our Weds tutor time topics
Our anti bullying ambassadors
Our behaviour during morning welcome
Being role models to the new Year 7 students
The quality of work in our homework books
Our school council representatives
The kindness we show to each other
The amazing team we have around us for support
The Year 8 Team.
This week we delivered our Link to Hope Christmas shoeboxes, as part of this year's appeal. In total, we contributed 25 shoeboxes which will be distributed to families and elderly individuals living in poverty across Europe. An extra special thanks must be given to Ms Lopez and her tutor group for their fantastic contribution as always, Mr Smith and Year 7 and the Year 9 tutor groups who raised extra funds to cover the shipping.
Thank you to everyone who took part in the appeal this year, and for making a difference for the recipients this Christmas.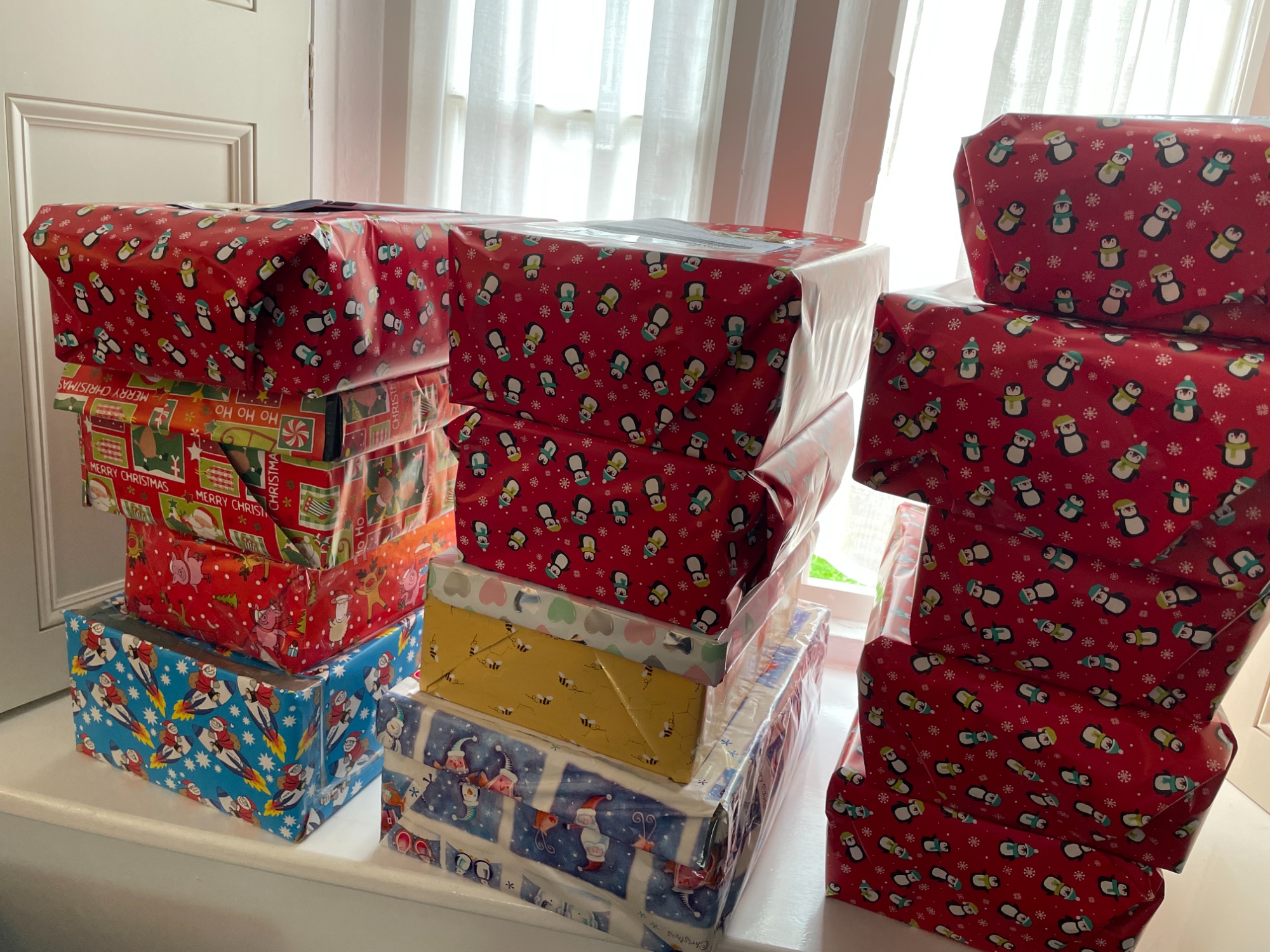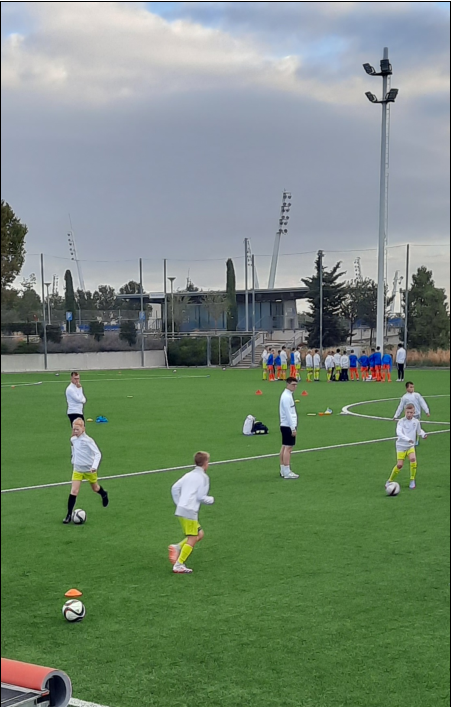 In October half-term Jake Wells (Y7) and James Standage (Y8) went to Spain and played against Real Madrid Football Club and train at their facilities part of the JPL South and South West Regional team.
They both had a fantastic time away and was an amazing experience. It was a full on 4 days with training for 1hr 30 each day along with other activities.
Well done to both boys.
Year 8 Bread Art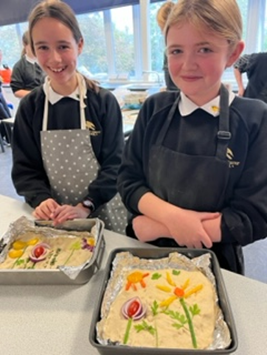 This week year 8 have been very creative within the food rooms! Using store cupboards ingredients and vegetables to creative Art. Along with this, we have looked at the science behind bread making including fermentation, protein denaturation and coagulation.
Sixth Form Geographers had a very successful trip to Chesil Beach on Thursday. The weather was really kind to us, and we managed to get some really useful data looking at the characteristics of the beach. For many of them this is the first experience of fieldwork in a physical environment after the restrictions of the last few years.
The students had a wonderful day and were a credit to the school.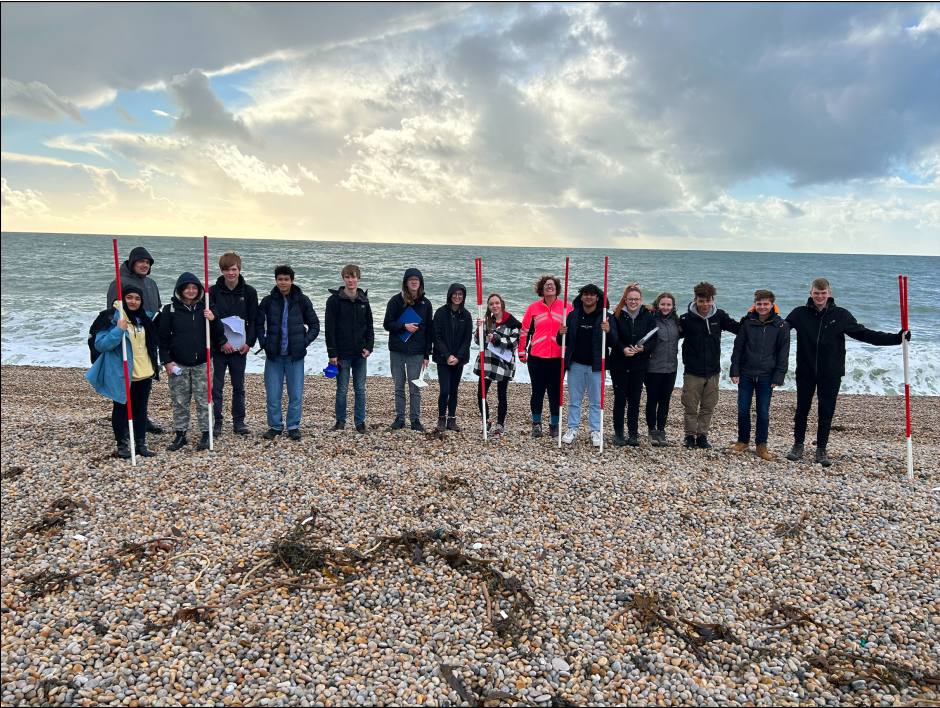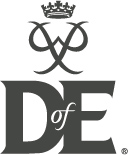 This week we say congratulations to some of last year's cohort of students who recently completed their Bronze Duke of Edinburgh Award.
Alisha Haggett-Beauchamp
Isabelle Kerbey
Amelia Biggs
Ella Robinson
Christina Clarke
Grace Scotney
Jonah Coy
Thomas Fearon
Lucas Hessey-Knocks
Beth Fearon
Sophie Wooldridge
These candidates successfully completed many hours of volunteering, learning a new skill and taking part in a physical activity as well as the preparation, planning and completing their expeditions. They will be receiving certificates and badges for recognition of the award and be able to include their achievements on future Cv's.
There are many others who successfully completed the expedition last academic year who are on their way to completing the other sections and should be submitting their assessor reports. If you are one of their assessors please encourage them to complete the section.
Ten Tors 2023 Training Underway!
35 students turned out for our opening hike - a 17-mile circuit from The John of Gaunt School to the White Horse and back. The torrential rain forecast failed to materialise, and the morning began in a gloomy autumnal drizzle which the students were easily able to manage.
The group set off on a great pace, expertly led by our experienced Year 11 navigators, and we wound our way through the wet fields and muddy tracks through Penleigh and Chalford. After the usual sightings of deer and flocks of winter thrushes (Redwing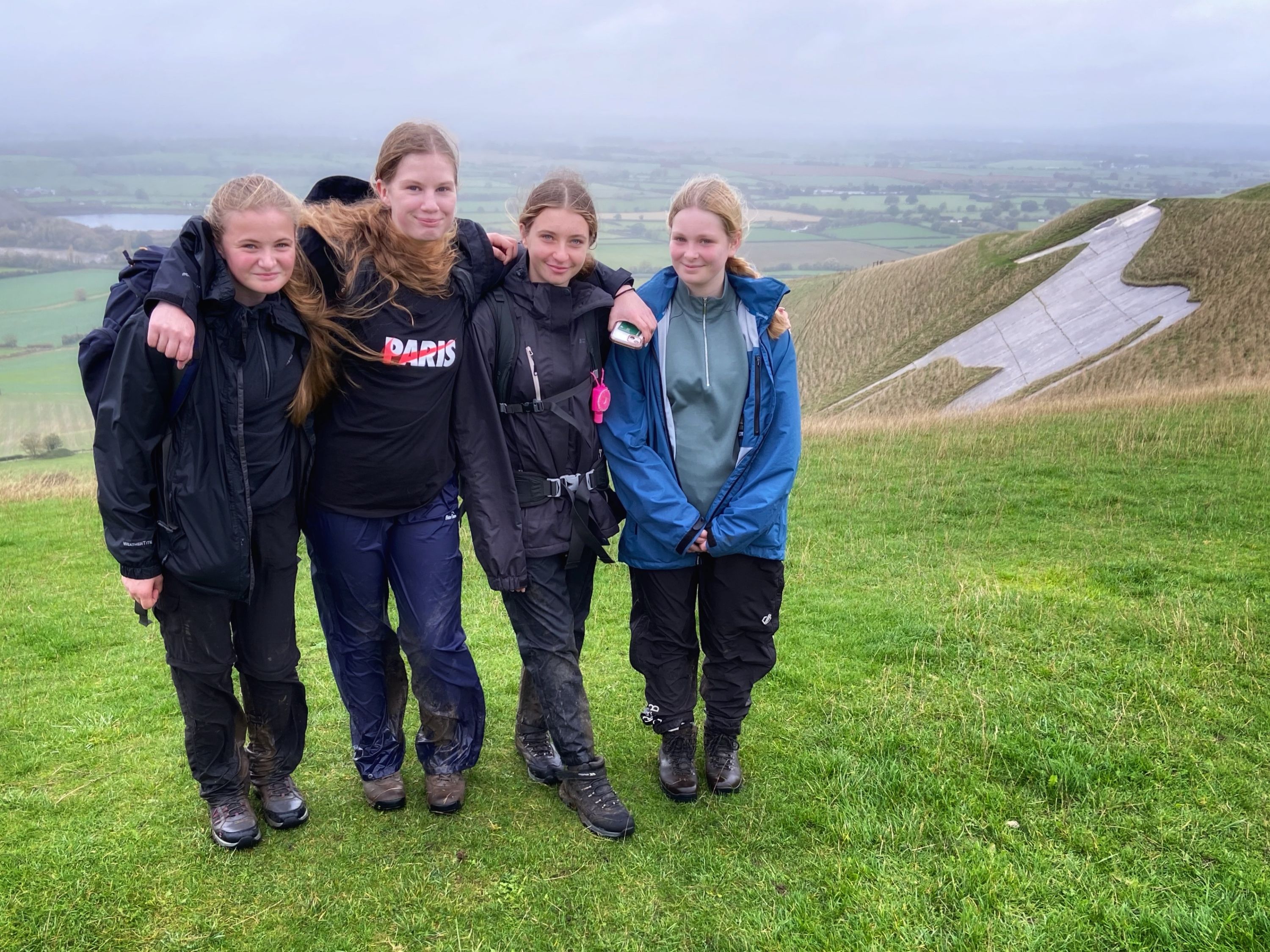 and Fieldfare) we headed up the white chalky track (through the yellow and orange leaves) up onto the White Horse in the rain to be met with a slightly bitter wind. After a few selfies and photos we came down off the top and lunched in the peaceful surrounds of Westbury Cemetery (thanks for the pasty delivery Dan!!).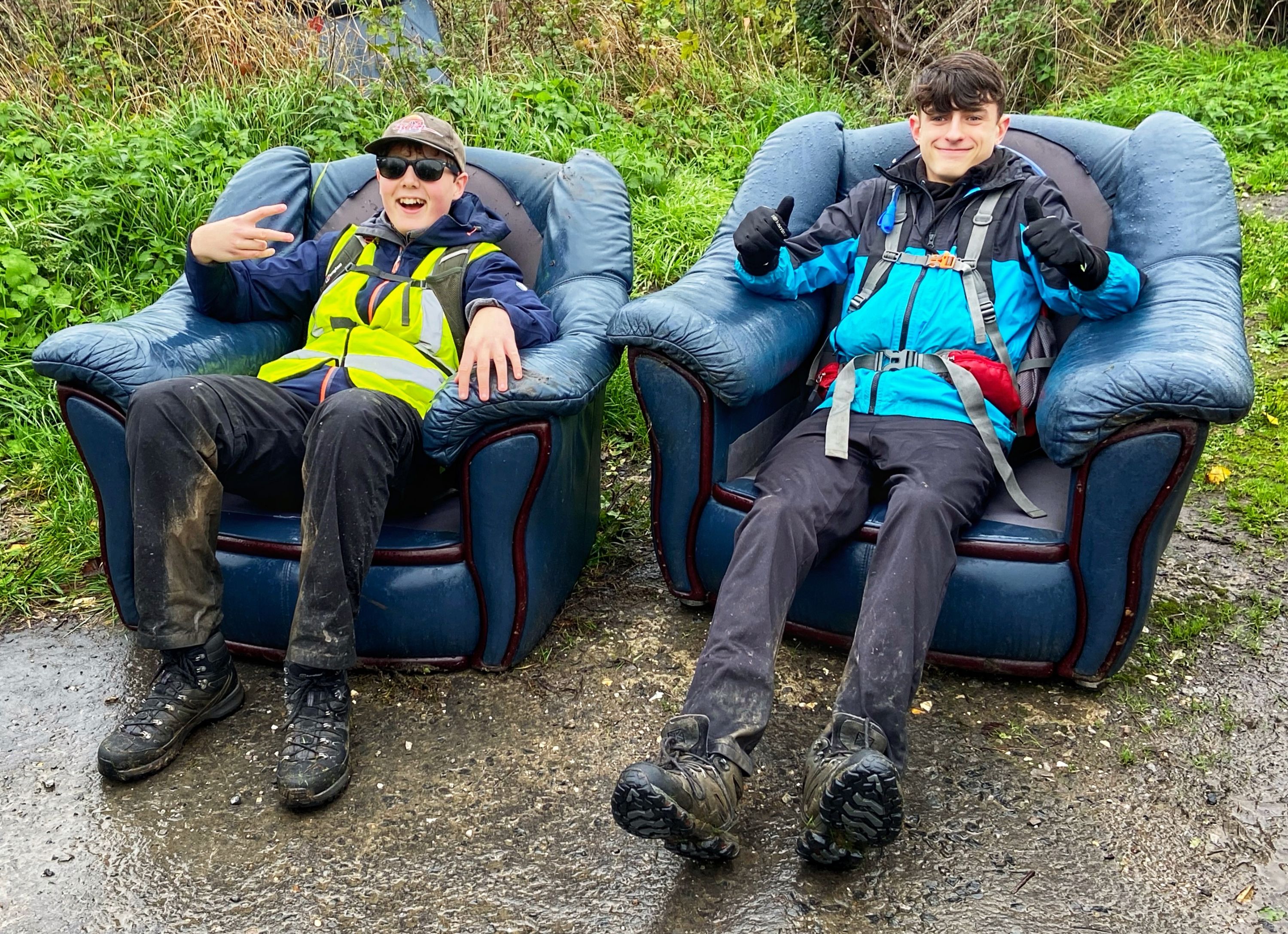 We headed out of Westbury and made our way back towards John of Gaunt via Hawkeridge and North Bradley. A few aches were starting to kick in and some students had to push themselves through the pain barrier to get finished.
A huge well done to ALL the students - they were amazing! Polite, chatty and they walked really safely and quickly despite the rain and drizzle. Also, a big thank you to our staff and volunteer helpers Iain Richards, Xavier Lord and Mrs Brooks! I'm already looking forward to the next hike in two weeks!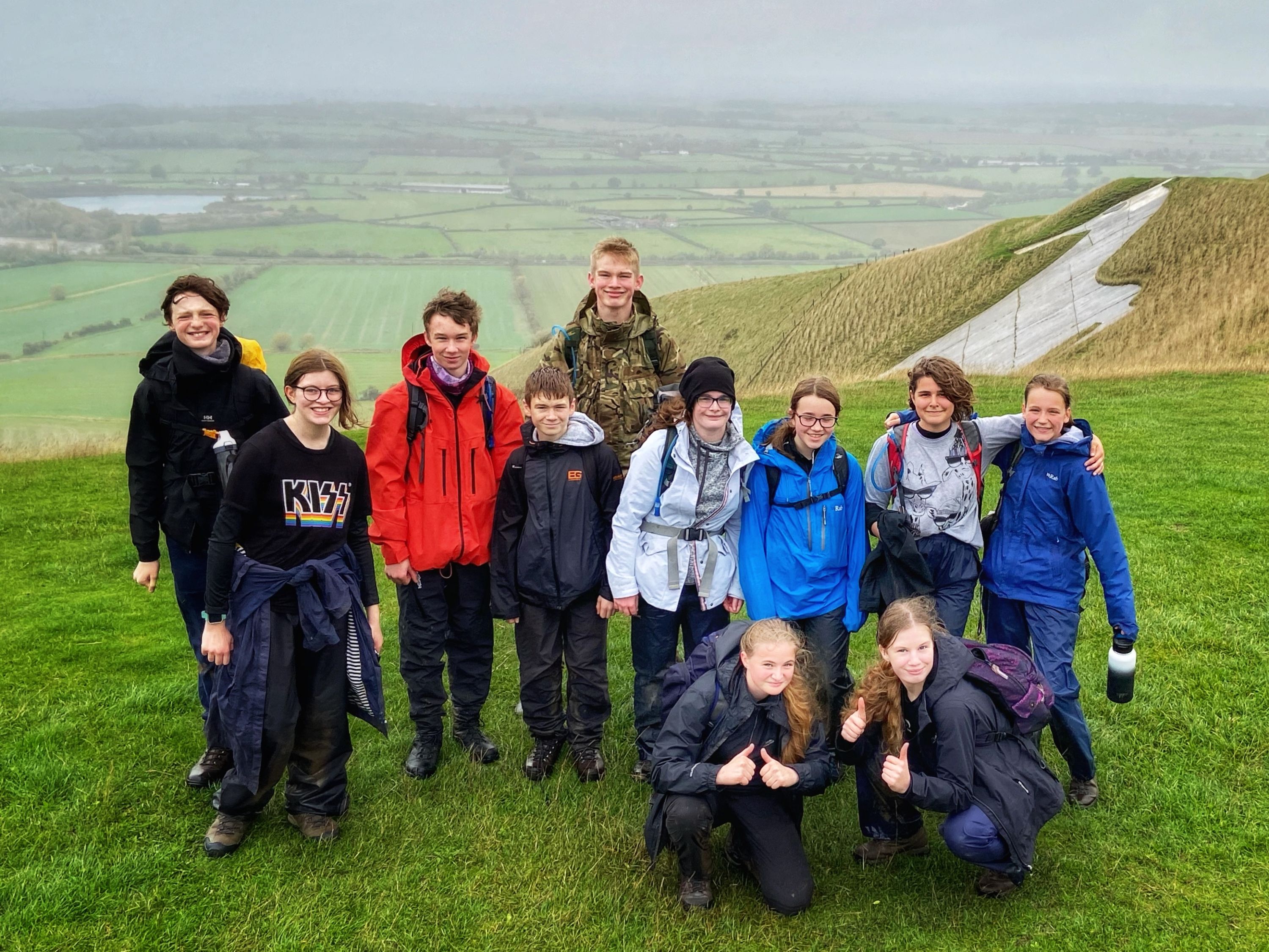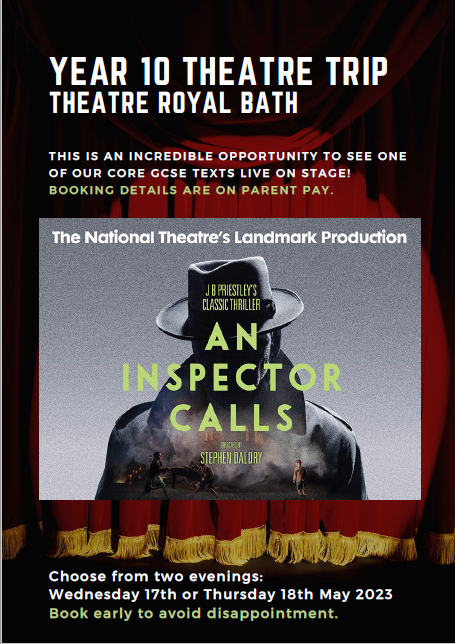 Year 10 Theatre Royal Trip – An Inspector Calls
To avoid disappointment, we encourage student places for An Inspector Calls trip to be booked by the end of October.
Payment options can be offered by contacting the finance team. Booking information is on Parent Pay; full details were sent home last week.
It will be hugely beneficial for students to see this renowned production of one of their exam texts - performed in the stunning Theatre Royal in Bath.