Book of the Fortnight!
The Graveyard Book by Neil Gaiman
Nobody Owens, known to his friends as Bod, is a perfectly normal boy. Well, he would be perfectly normal if he didn't live in a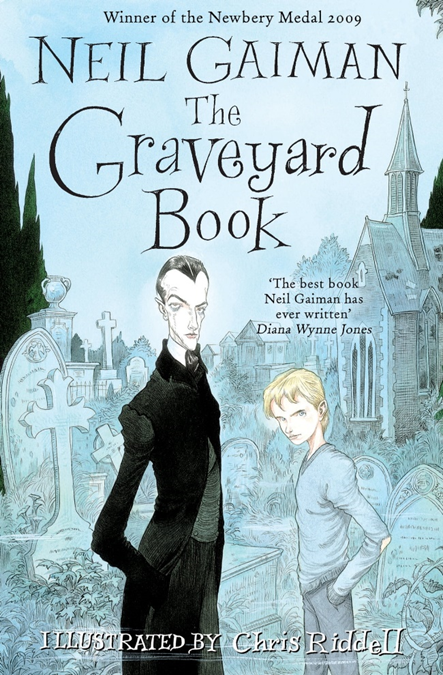 Graveyard, being raised and educated by ghosts, with a solitary guardian who belongs to neither the world of the living nor the world of the dead.

There are dangers and adventures for Bod in the graveyard: the strange and terrible menace of the Sleer; a gravestone entrance to a desert that leads to the city of ghouls; friendship with a witch, and so much more.

But it is in the land of the living that real danger lurks, for it is there that the man Jack lives, and he has already killed Bod's family.
What better way to start this academic year than with one of my favourite books by one of my favourite authors! This deliciously dark masterpiece is curious and highly entertaining and written with inventiveness and deceptive skill. This edition is also illustrated by another of my favourites, Chris Ridell, an extra bonus.
Happy Reading!
Mrs Bruton