Book of the Fortnight
Dare To Be You by Matthew Syed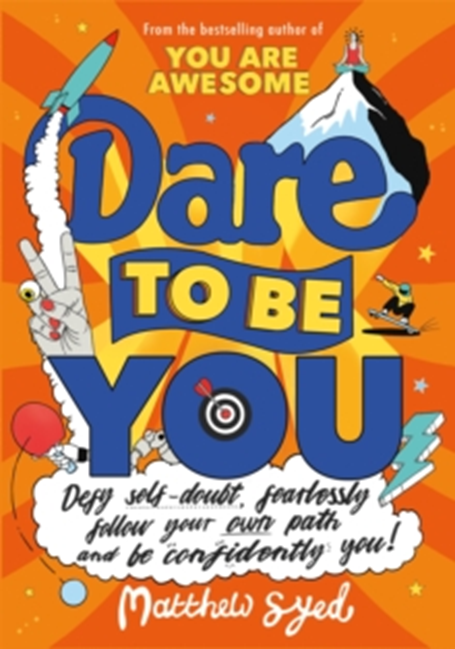 From the bestselling, award-winning author of You Are Awesome comes the much-anticipated follow-up, Dare to Be You. What would you dare to try if you stopped worrying about fitting in? If you're the kind of person who thinks: I don't like standing out from the crowd ...I wish I could be more like the cool kids ... There's no point trying to change things ... then this book is for you. Because guess what? There's no such thing as normal.
Drawing examples from sport, science and even business, Dare to Be You empowers young readers to follow their own path, love what makes them different and question the world around them.
With You Are Awesome's trademark mix of hilarious text, stylish illustration, personal insights and inspiring real-life examples, including Greta Thunberg and Malala Yousafzai, Matthew Syed introduces children to the power of diverse thinking. When you stop doubting yourself, embrace change and let your kindness loose, you become your own action hero. This groundbreaking, practical and positive book will help kids develop the inner confidence to grow into happy adults who know - and, more importantly, LIKE - themselves.
I chose this book as Book of the Week to introduce the new Mental Health and Wellbeing section in the library. Our students can now browse brand-new books filled with help to all things teenage – from exam stress and body image issues to dealing with low mood and grief. I have been talking about the importance to speak to someone if you are anxious or worried about anything, hopefully these books can help or be a good place to start.
Happy Reading!
Mrs Bruton