Oral health for Students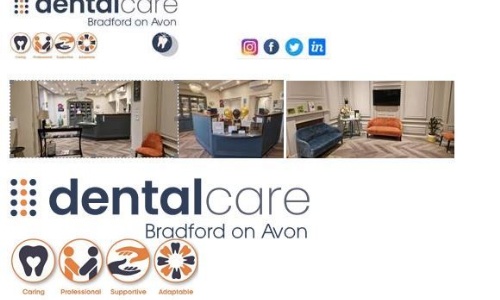 As you may be aware, dentistry is still going through a crisis in the UK and as oral health is extremely important, especially for children, we are offering everyone under 18 a chance to be seen by an NHS dentist. To improve access to NHS Dental services, we have recruited a Dental Therapist who can see patients for a Dental examination under the Direct Access Law. They are registered and skilled Dental Professionals who support Dentists, just like senior nurses and paramedics do in GP practices.
Dental Therapists are excellent at treating children!
Our practice has worked extremely hard to recruit an experienced and skilled Dental Therapist, and we are now in a great position where we are able to offer NHS Dental care to children within our community.
With the deepest regrets, we do not have enough capacity at this stage to be able to take on new NHS Adults. However, parents are welcome to join us as private patients or sign up to the membership plan.
Once you register your child with our practice, we ask you to keep up with your regular dental appointments and reserve your rights for NHS Dental Care.
We would like to welcome you from all the team at the practice.
We have a clear vision and values which we follow, and our priority is to provide high quality dental care for all the family with a caring and professional approach. We strive to meet the high standards expected in any clinical setting. Our management systems define each practice member's roles and responsibilities when looking after you.
We strive to be the best Family Friendly Practice in the area where patients satisfaction is our priority!
We also would like to share our services and upcoming events with you:
Exclusive Home Teeth Whitening - OPEN DAY Saturday 2nd DECEMBER, consultation fee of £30 applies. Special price only on the day £299 instead of £425!
Saturday 16th December - children's clinic 9am-2pm
Surgical extractions – provided by Dr Robert Jamroz, who is very experienced at treating the most difficult cases. This is provided on a private basis. Please note, patients being referred to the NHS for tooth extractions are currently experiencing waiting times for up to 9 months!
Flexible (Valplast) and Chrome Dentures – we are working with one of the best laboratories and now able to provide the highest quality dentures (private only). Please ask for a free 15-min denture consultation.
Cosmetic Dentistry including Composite bonding
Hygiene and Airflow - available throughout the week including Saturdays
Endodontic treatment
Membership Plans for private patients are only £17.00 per month, which includes 2 dental exams and 2 hygiene exams per year. In addition, you receive 10% off dental treatment. Prices are due to increase from 1st December 2023 to £17 per month.
Dental Implants
For more information please visit our website on www.dentalcarebradfordonavon.co.uk or emails us to register on info@dentalcarebradfordonavon.co.uk to register a child we will need the following information to be included on the email:
Full name
Date of birth
GP Practice
NHS number
Home address
Parent/Guardian mobile number
Parent/Guardian email address
Thank you
Kind regards
Practice Team
Dentalcare Bradford on Avon
T: 01225 727555