A success story!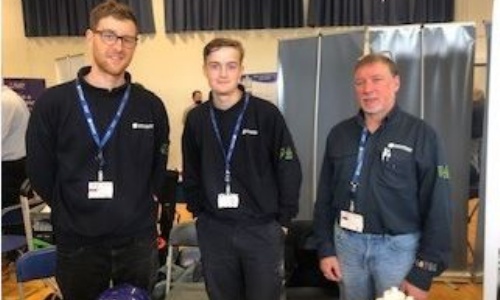 Yesterday, we held our annual Careers Fair which was attended by 40 different organisations.
One of the organisations was Scottish & Southern Energy. We were amazed to see an ex-student, Mitchell MacGregor chatting to our students about his role at Scottish & Southern Energy.
It transpires that at a previous Careers Fair he spoke to the Manager saying how he was interested in that field of work and low and behold due to his enthusiasm he was offered an apprenticeship with them as an apprentice jointer.
Congratulations to Mitchell and thank you to Scottish & Southern Energy for showcasing what you do at our Careers Fair.