Your Heart Hospital Day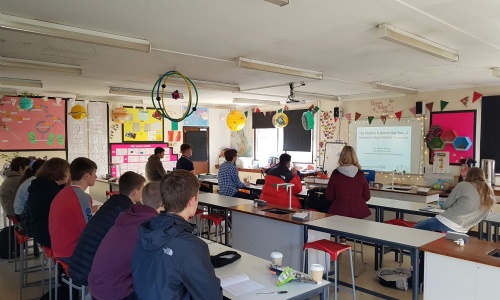 Last Wednesday, the 14th October, a selection of Y11-13 Biology students took part in the virtual 'Your Heart Hospital' Day run by the RUH in Bath in partnership with the British Cardiovascular Society.
This involved live discussions and presentations from a wide range of NHS staff including Professor Simon Ray, the president of the British Cardiovascular Society, practising doctors, the RUH Cath Lab Team, professors and nurses.
The day was very informative. The students learnt about how the heart works, how to prevent heart diseases, what happens during a heart attack and how the RUH treat these, heart problems and the advances of medical solutions along with finding out about the roles and responsibilities of many staff involved in these areas.
Overall, it was a really successful day and the students asked lots of great questions to the experts.