Laboratories back in use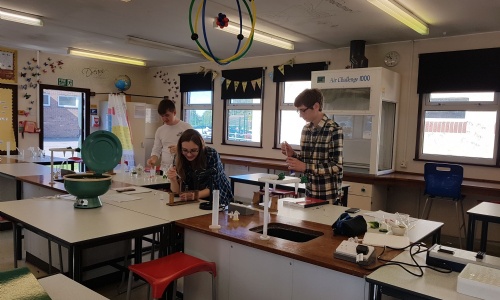 Our students have been enjoying getting back in the laboratories to complete scientific investigations.
On Monday the Y13 Biologists completed their investigation into the light dependent reaction in photosynthesis. This involved them extracting the chloroplasts from spinach leaf cells, using the centrifuge and then the colorimeter to measure the results. The students did really well, given the current situation and time restrictions.
It was so nice to see the lab looking like it should again - full of students using scientific equipment, although this does all have to be completely sanitised after use.