New John of Gaunt Sports Kits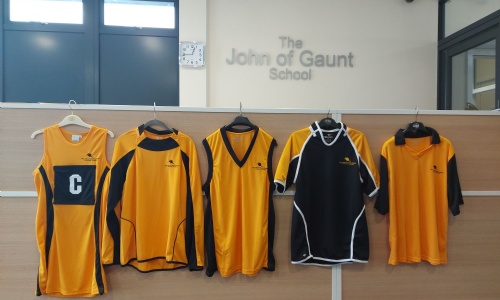 I am pleased to announce that the NEW John of Gaunt Sports Kits have finally arrived.
We have new team sports kits for all of our sporting fixtures which are:
football
rugby
netball
hockey
rounders
x-country
athletics
All of the kits have had a complete revamp in style and colour and I am sure you will all agree looks super smart. I cannot wait until we can have all the students back playing sports in and out of lessons and we are back with our full sporting fixtures calendar! I have taken a few pictures for you all to take sneak preview, and will definitely get students to model it when they return.
I am very excited to see our students wearing it, standing proud to be representing The John of Gaunt School.
Mrs Bodman