Year 8's Back to School Celebration!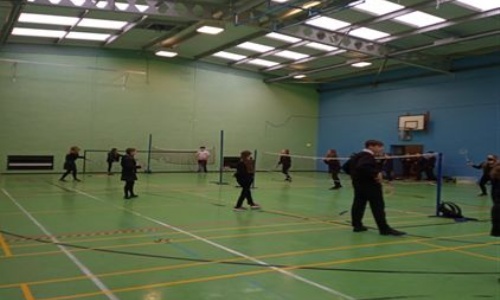 This Thursday all year 8 students celebrated being back in school by taking part in 2 inter-tutor group competitions. These took place in an special extended tutor time.
All tutor groups were set the challenge of designing and creating the best 'Welcome back ' banner for their tutor bases, with the aim of using the most interesting items.
The second competition was a high speed badminton tournament, in which every student had to play at least one match against someone from a different tutor group. Nearly 200 hundred matches were played in an hour.
The champions of the tournament were Mr Robert's tutor group 8B who achieved an impressive 33 wins overall!
The winning banner will be announced on Monday.
It was brilliant to see everyone back together and having some fun after our time away.
Mrs Poole, Miss Lewis and Mrs Blackmore