Year 10 Netball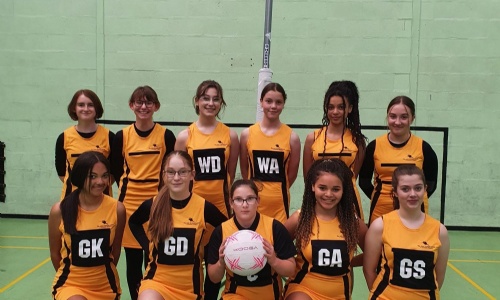 This evening, the Year 10 girls had their first fixture of the year against St.Augustines
We made a great start to the match with 2 early goals which then lead to a period of us having to defend. We worked hard as a team and turned the ball over several times. It was lovely to see the students back on court and playing competitive sport again. This was also the first match for our new playing kit!
Both teams represented their Schools and the sport well. Final score John of Gaunt 4 - 6 St.Augustines.
Player of the Match: Megan Keast
I'm really proud of each student tonight, they worked well together, and I look forward to our next fixture on the 3rd November.
Miss Lewis